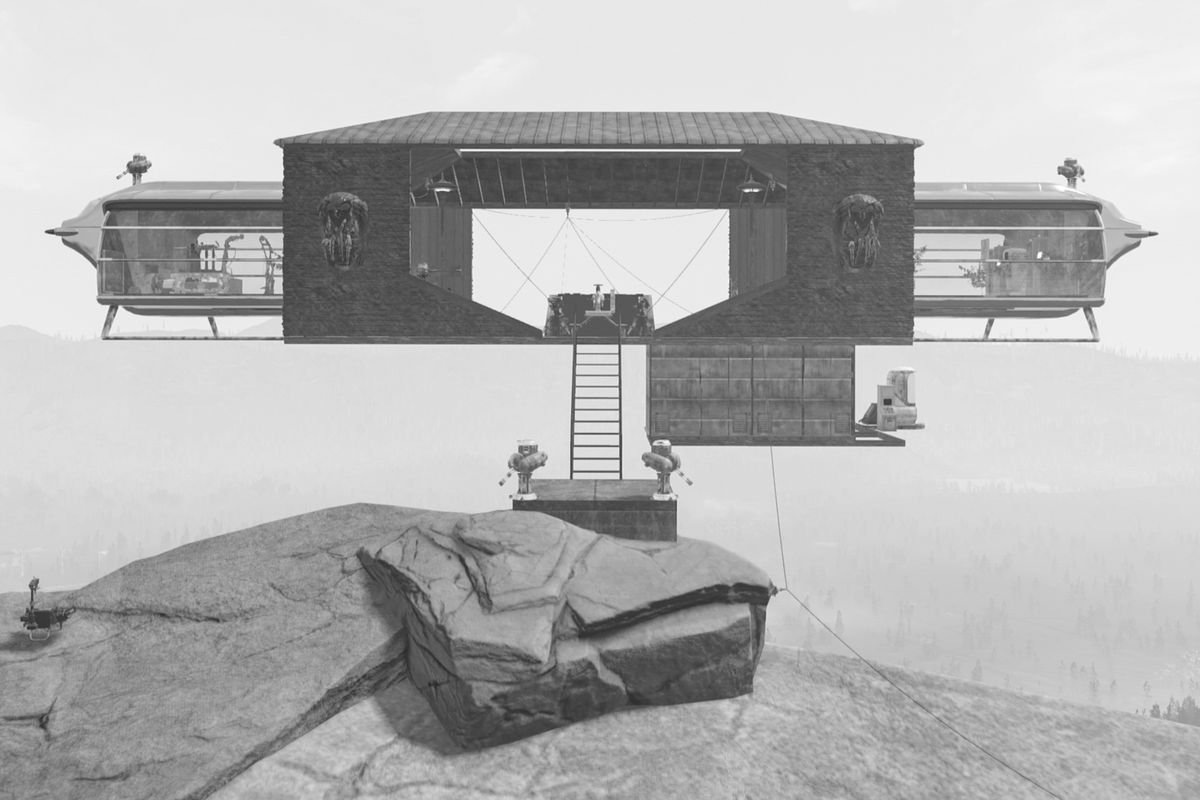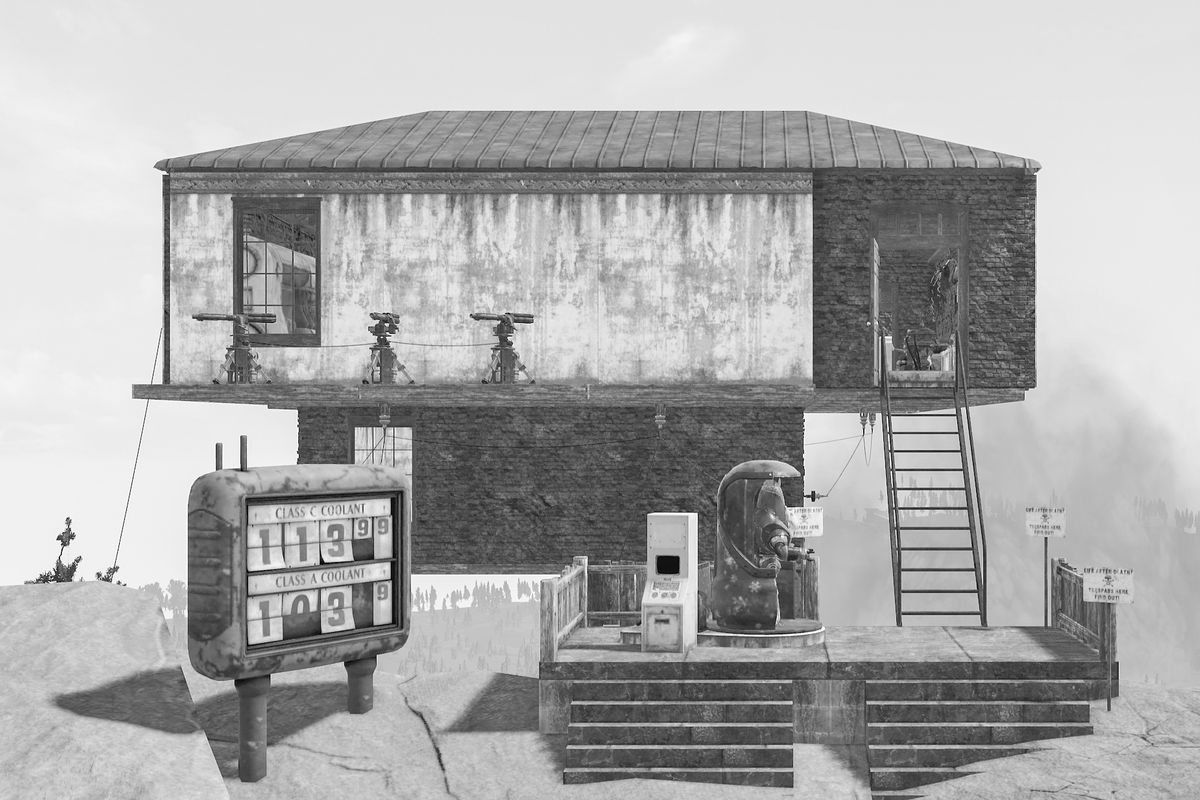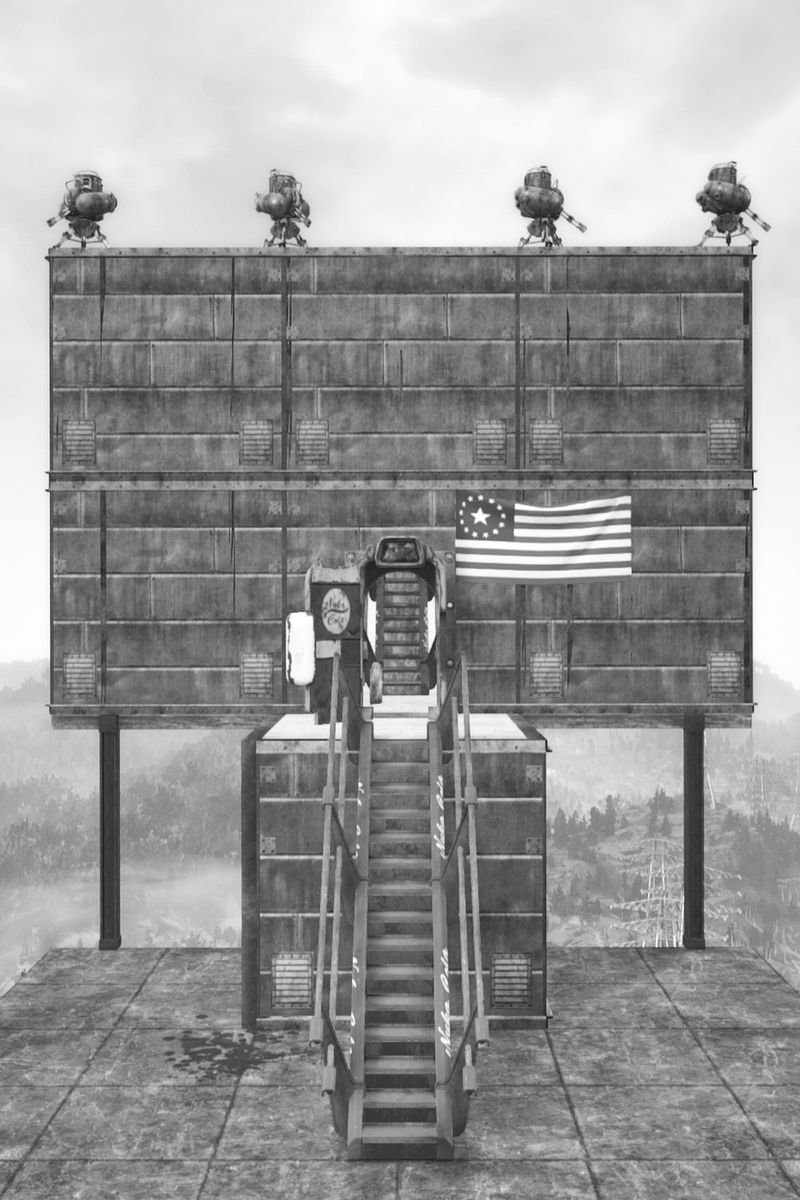 Maksim Zmeev
Type 1.5.11
2020
Kallitype
Courtesy of the artist
2020
Kallitype
Courtesy of the artist
2020
Kallitype
Courtesy of the artist
About the Item
Type 1.5.11 is a conceptual photoseries made within the landscapes and interiors of the action RPG MMO Fallout 76. In the games of the past decade, a transition can be seen to a service model of gaming. Within them, a player has the ability to customize content at their own expense using constantly updating DLC (downloadable content) packs. This allows them to hammer out the architecture and design of what they build down to the most minute detail, influencing the behavior of their own and others' characters. Having earned a mixed reputation among gamers, Fallout 76 became a true metaphor of the deleterious influence of the capitalist arms race on the gaming industry. A raw, poorly thought-out game doomed gamers to stultifying wandering around an empty post-capitalist world. But this is exactly what made Fallout 76 an interesting object of sociological study.
Referencing the nostalgic cataloguing of modernist functional architecture of Bernd and Hilla Becher, the frontal in-game camera captured the facades of virtual bases and shelters. In working on the project, more than a thousand player-created personal buildings were photographed. Based on visual and functional elements used in architecture, it was possible to identify several types of player interaction with the virtual world and with each other. Using the typology of social classes (from Plato's Republic to Luc Boltanski's contemporary philosophy of "market cities"), the artistic distinguished five categories: military, business, eco, craft and ascetic. The military is the most powerful caste (about 50%) and build their bases like fortresses, behaving aggressively toward other players. Business players are the second most popular class (about 30%) and prefer to sell in-game objects, building stores next to their shelters, while eco players (17%) plant gardens growing local food. Around buildings constructed by craftsmen (less than 10%), there are workbenches for creating weapons, furniture and other items, while the homes of ascetics (less than 10%) can be identified by simple architectural forms, without any distinctions whatsoever.
About the Artist
Maksim Zmeev is an artist working with post-photography, in-game photography game studies. Graduate of the Rodchenko School.