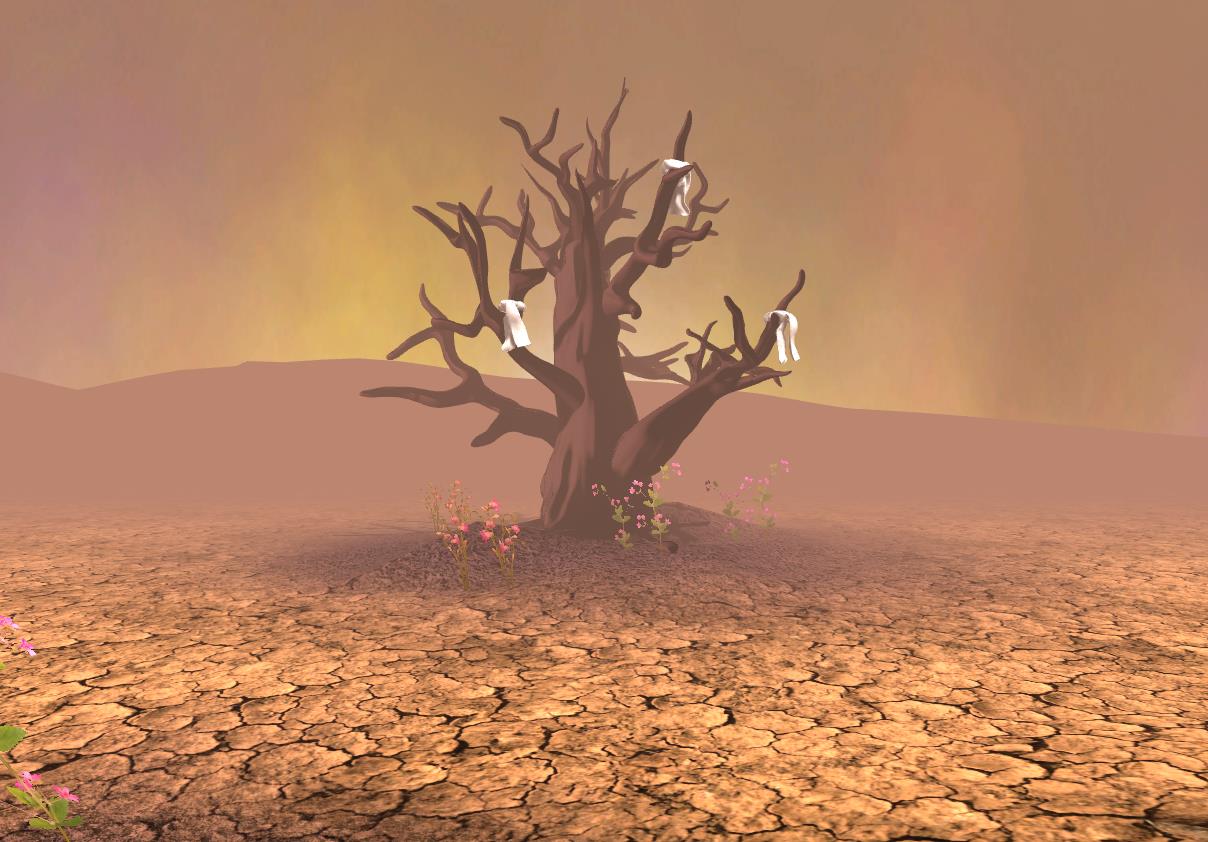 Maria Saakyan
Wish tree
About the Item
"Wish tree" is an online space where you can listen to the voices of other people and their desires, and maybe remember your own. Anyone can contribute to the project with their voice. For this you need to record your desire and send the audio to the email wishtree2022@gmail.com. The space and appearance of the tree will change and in the next update, when there are even more voices, the artist will replace the white ribbons with flowers. The more desires appear, the more tree will blossom.
Maria Saakyan: "For me, this project is about observing my reaction to desires, voices, and intonations of other people. About accepting the desires of a different person".
Instructions:
Click the link to enter the project. Wait for the game to load. Movement - WASD keys. Move the cursor over the object (white ribbon) to hear the wishes. Available for Windows.
About the Artist
Maria Saakyan is a media artist from Moscow. She works in the field of digital art, video art, music and traditional painting and graphic techniques. Graduated from MGHPA them. S.G. Stroganov. In 2021, she participated in creation of a collection of art games at the KRAI Digital-art residence. Currently studying at the course "Communication, interactive and digital media" at the school of contemporary art "Conception". As an artist Maria is interested in rethinking and transferring of the past rituals and traditions into the modern digital world.