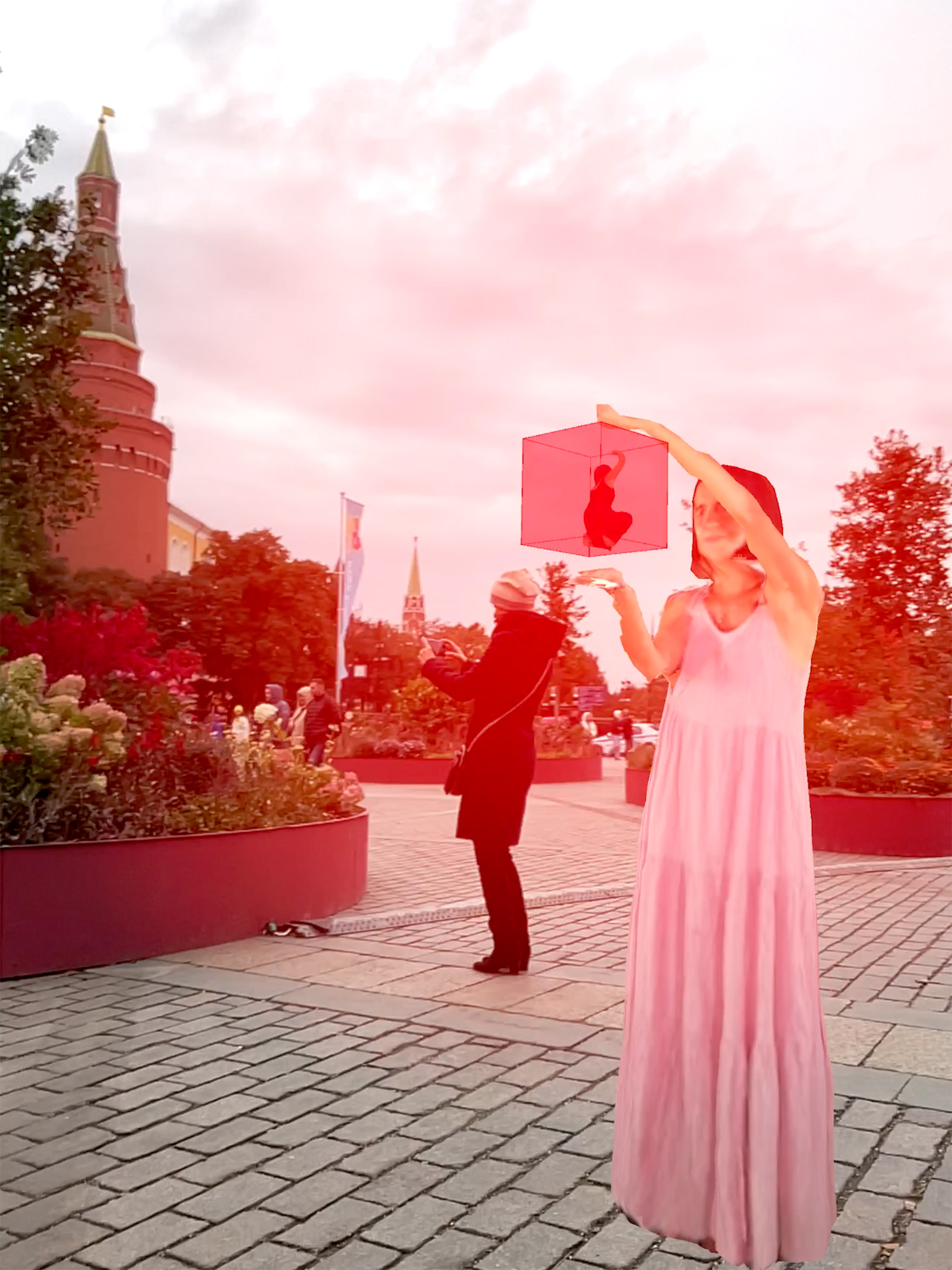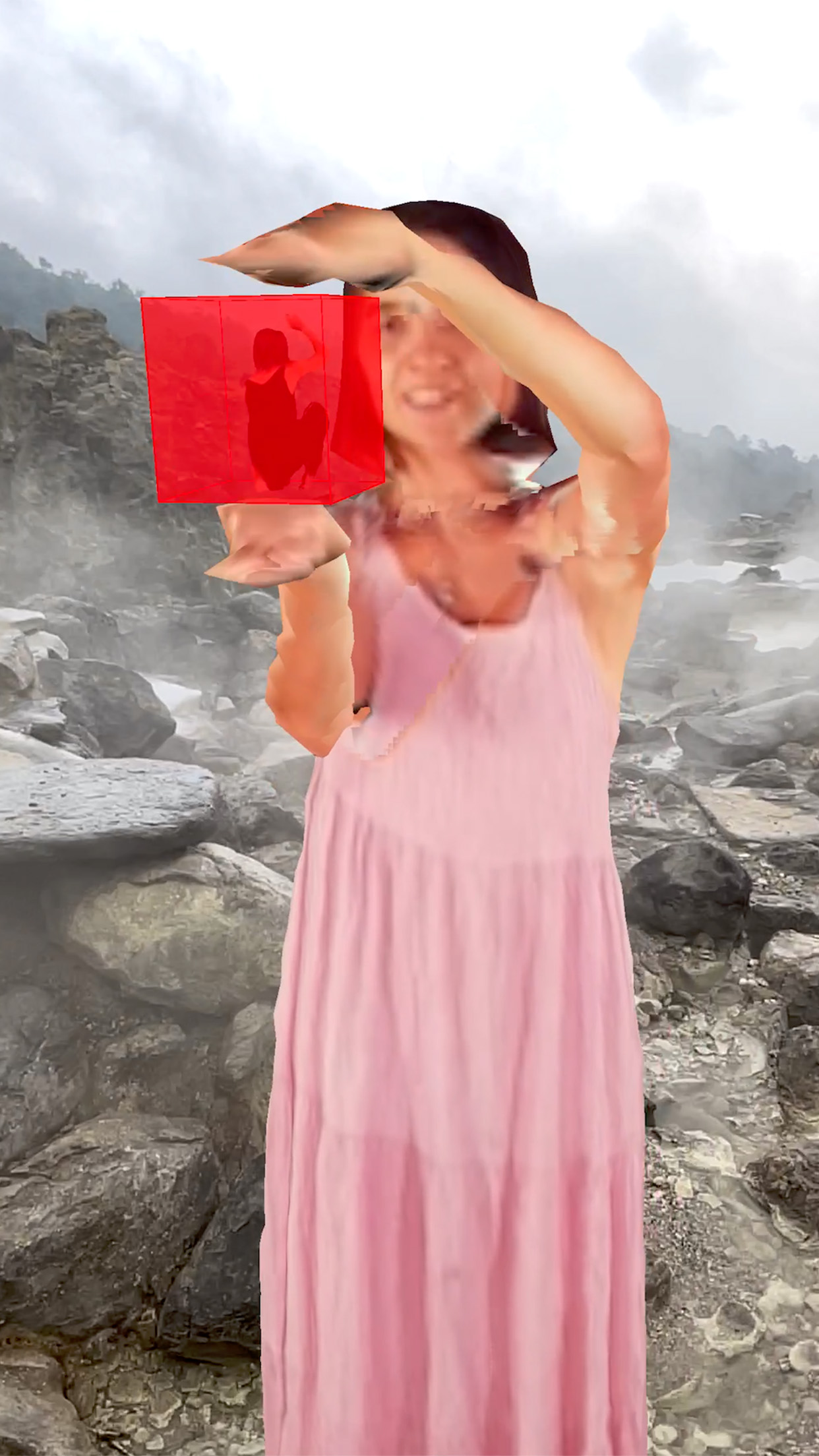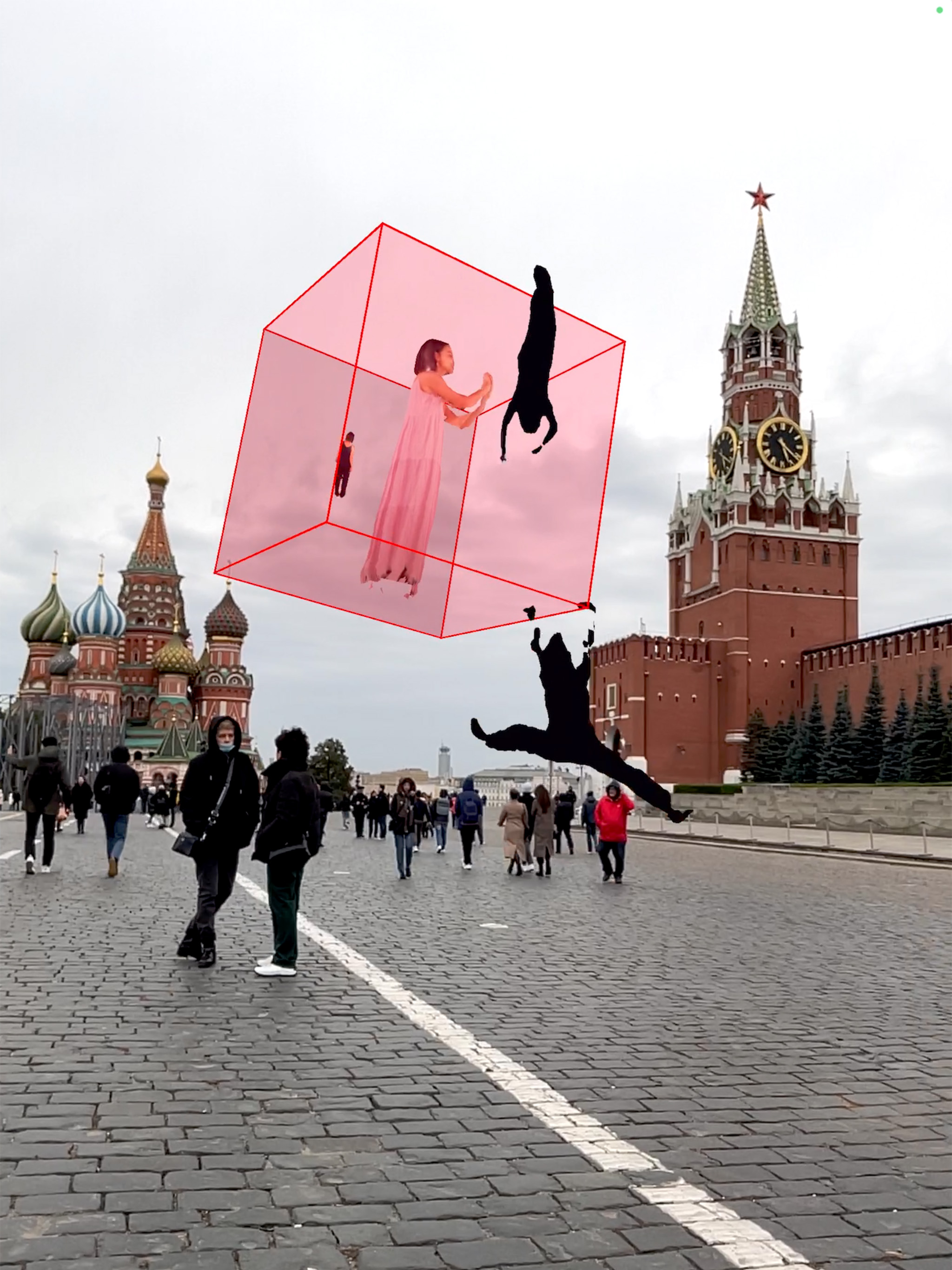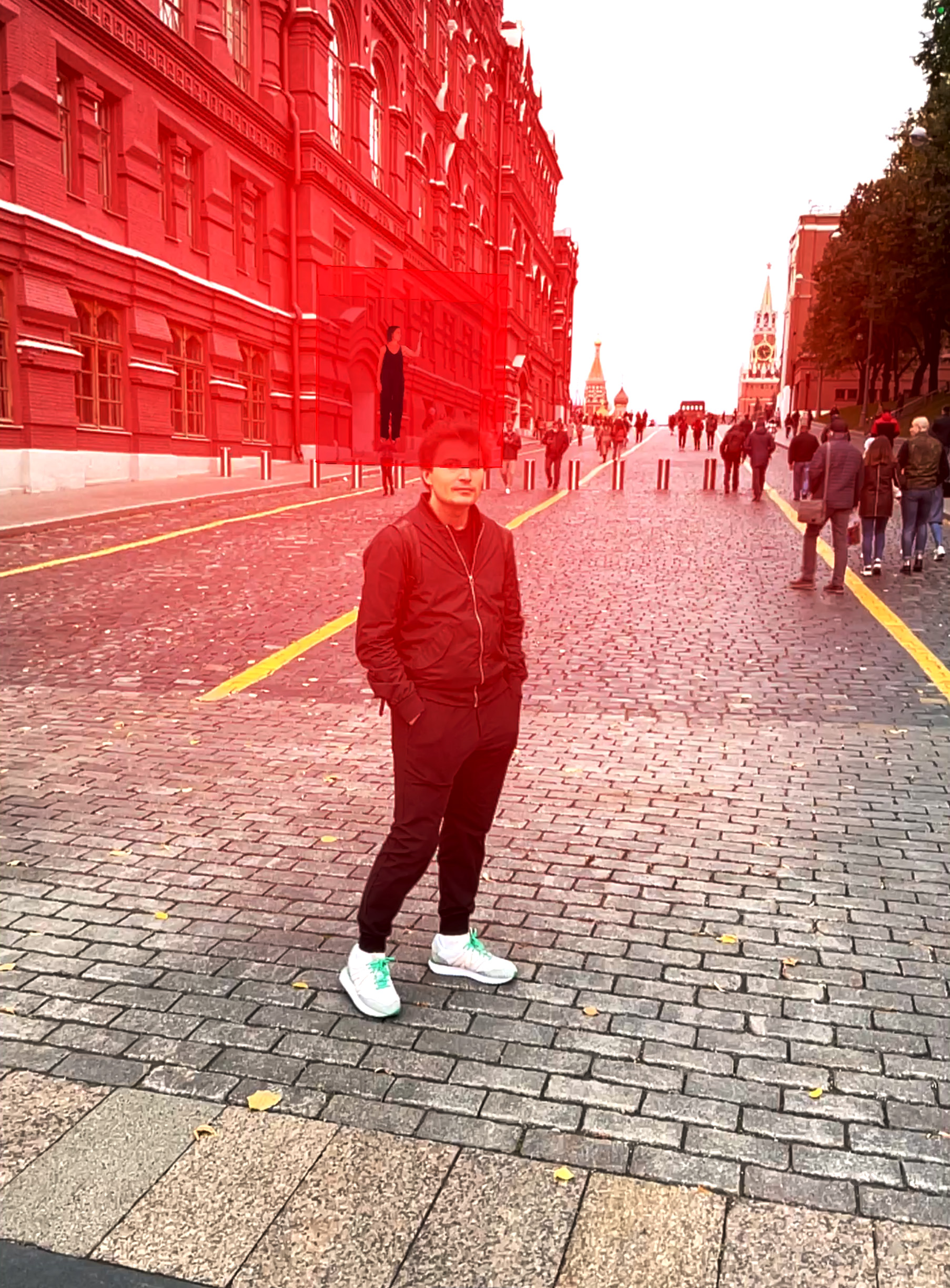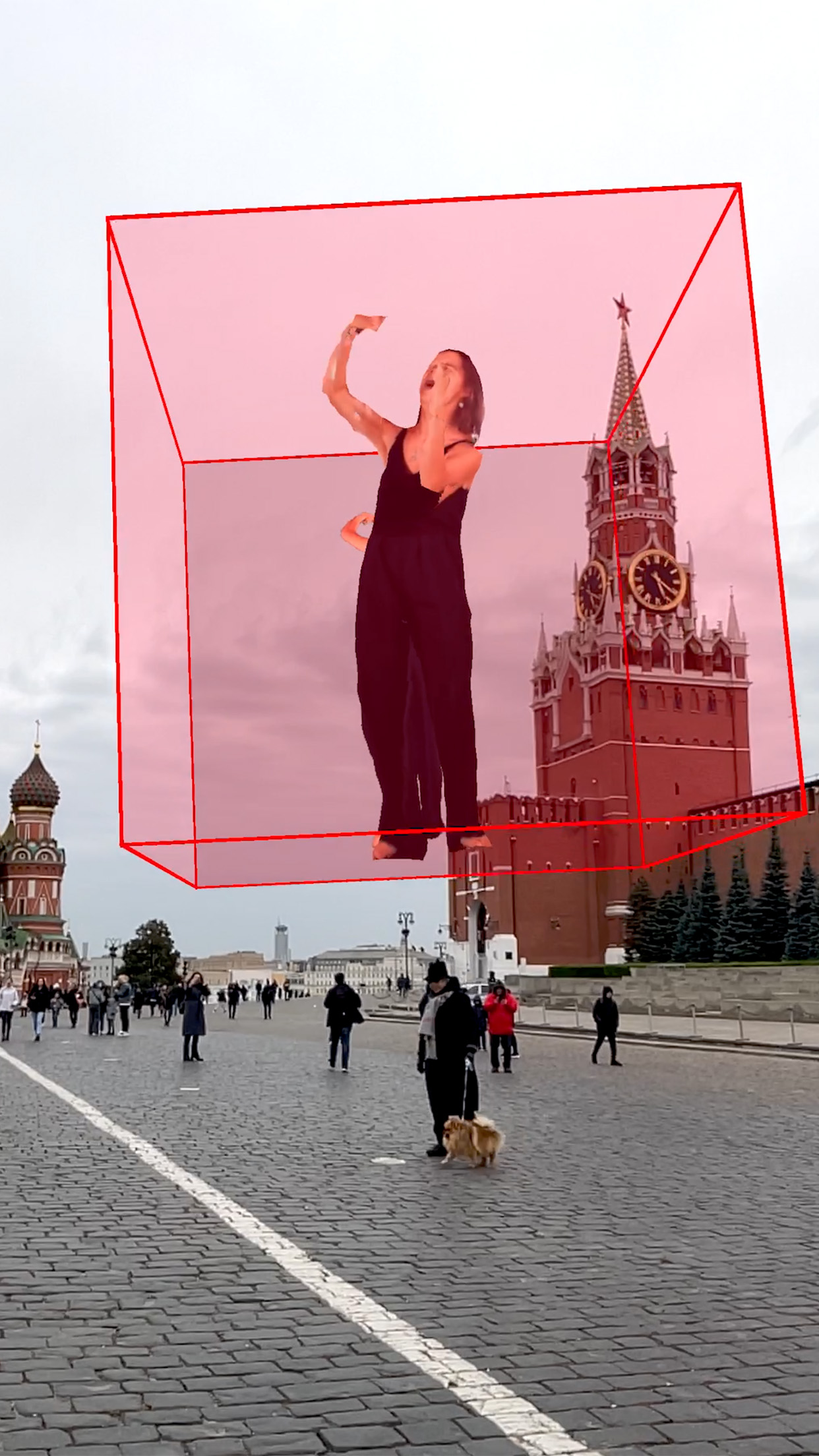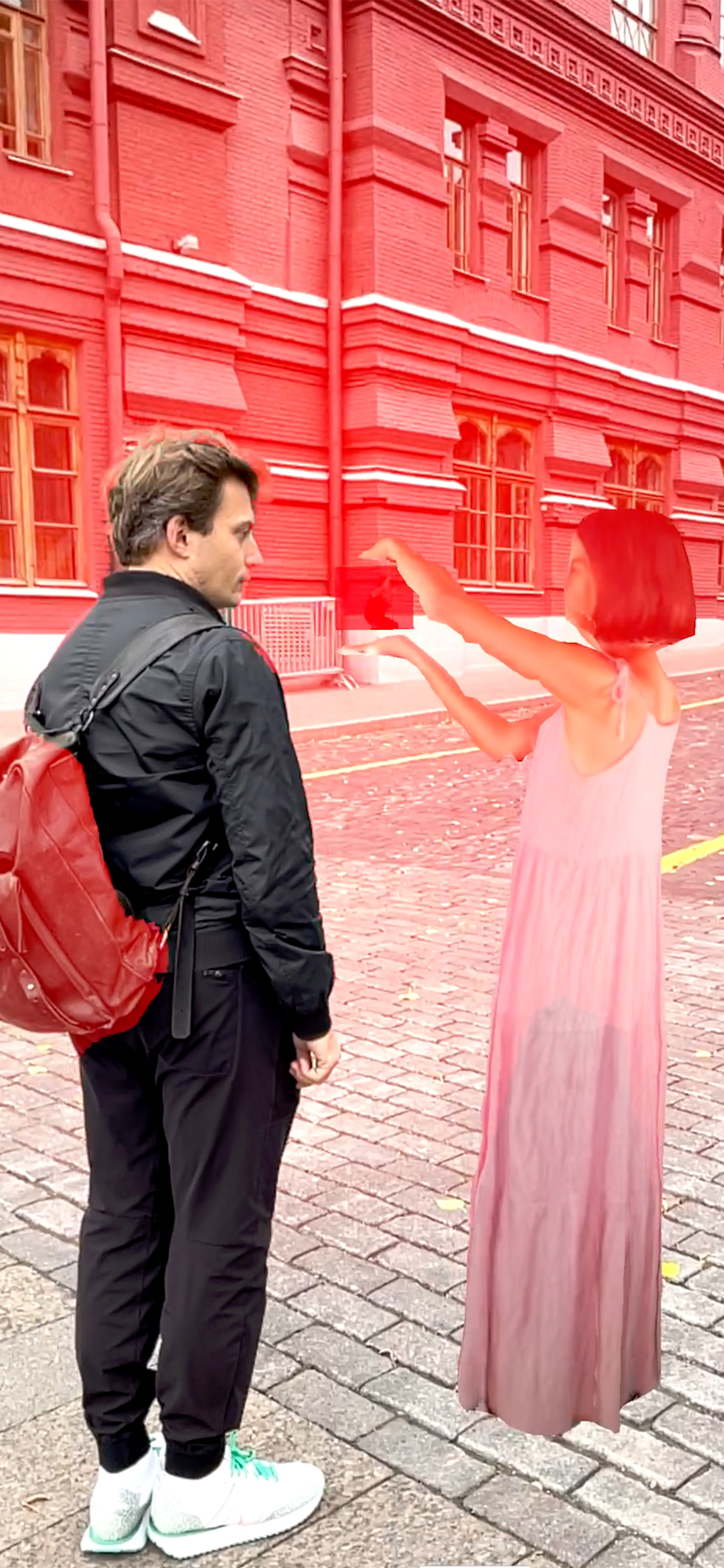 Nikita Shokhov
Yevtya (Maria Lapysheva)
Pain
Description

AR-performance documentation

Date

2021
Description

AR-performance documentation

Date

2021
Description

AR-performance documentation

Date

2021
Description

AR-performance documentation

Date

2021
Description

AR-performance documentation

Date

2021
Description

AR-performance documentation

Date

2021
About the Item
Click to download PAIN in App Store
"Pain" is one of the first AR volumetric music videos in history. In this AR work, Nikita Shokov portrays the ambivalence of mind together with Yevtya, a creator of a project "Stikhomuzika" ("Poetry-Music") and a specialist in neurology.
Yevtya (Maria Lapysheva): "Pain is born inside. Its power depends on relations with yourself and on how long and how intensely you want to torture yourself. Pain is like a rejected child which will make you suffer until you adopt it. Pain is me, I'm the rejected child".
Please note this AR project has been designed using the LiDAR camera and will therefore only function on the iPhone 12 Pro and iPad Pro 2020 and up.
About the Artist
Nikita Shokhov is a visual artist, the human being is the central subject of his practice along with philosophical agendas. Works with XR, documentary, volumetric video, photography, and film. Recipient of the World Press Photo and Nova Art awards and a shortlist of Cannes XR Development Showcase. Studied immersive environments in Virginia Tech; experimental filmmaking in California Institute of the Arts with Betsy Bromberg, where he also staged a theater piece augmented with VR; and documentary photography in Rodchenko Art School Moscow with Igor Mukhin; he worked in The Watermill Center theater residency with Robert Wilson on developing his opera productions.
He had shows and screenings in such institutions as Moscow Museum of Contemporary Art, Manifesta Biennale 10 (St. Petersburg), 6th Moscow Biennale of Contemporary Art, 5th Photoquai Biennial (Paris), GRAD Gallery (London), Baltic Biennale of Photography (Kaliningrad), Moscow Multimedia Art Museum, Spring / Break Art Show (New York), Redcat Cinema (Los Angeles), Cube.Moscow, Yeltsin Center (Yekaterinburg), ACM IMX (online), Gallery 11.12 (Moscow), Art Doc Fest (Moscow), CYFEST (St. Petersburg), Iragui Gallery.
Has been published in The New York Times, The Guardian, Le Monde, Apollo, Harper's Bazaar Art, ARTnews, Art Observer, Interview Russia, L'Express, Courrier International, China Newsweek, Calvert Journal, L'Officiel, Kommersant, Afisha, Colta.ru
Yevtya (Maria Lapysheva) is a creator of the music poetry project InsideOut. Trained in music and medicine, she started her path as an author and performer. As she says, her original texts and music are a result of self-discovery and search for internal freedom.