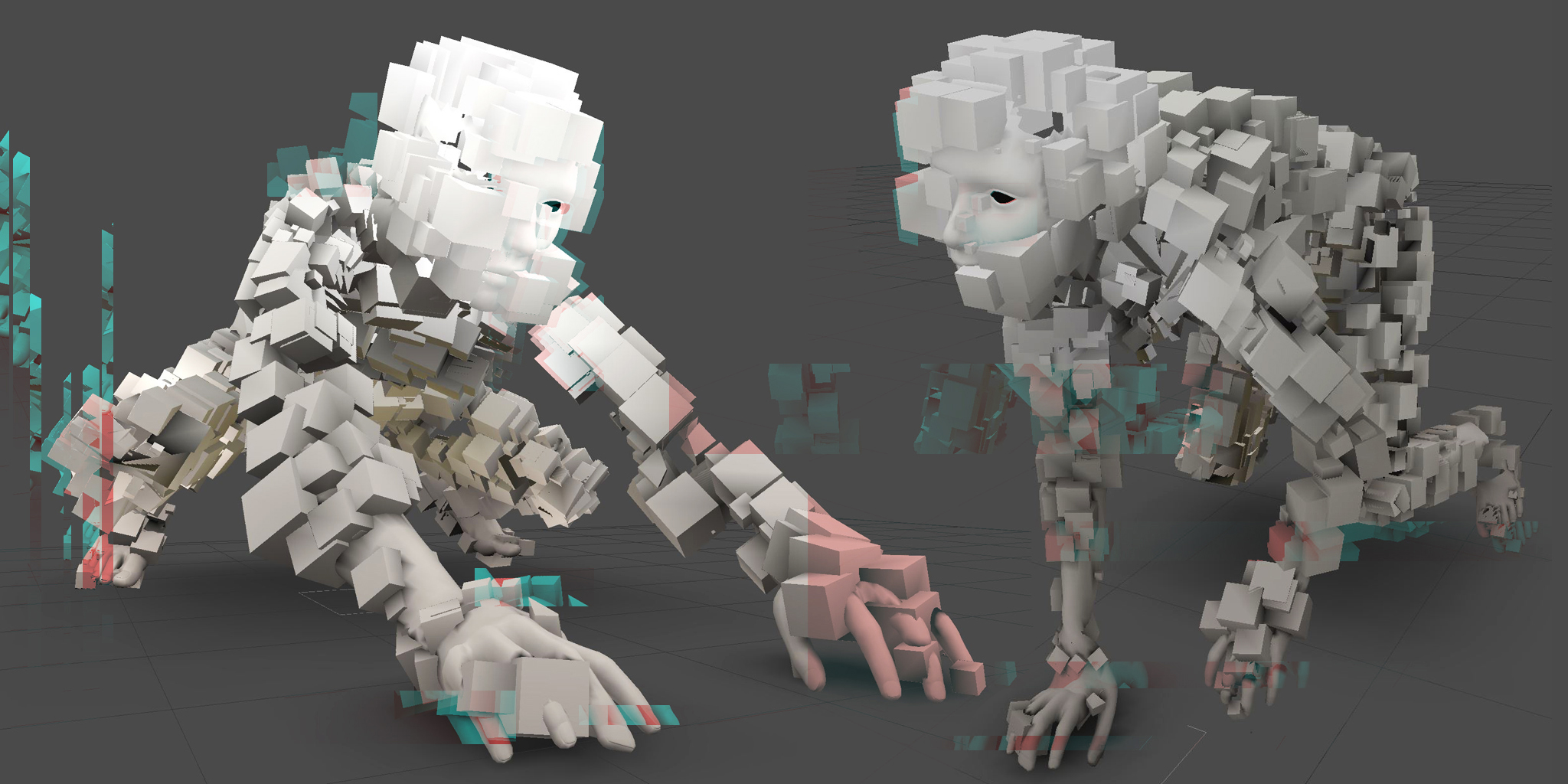 Elena Romenkova
Pavel Racin
Glitch_beast
About the Item
"Glitch_beast" is an AR-объект made out of voxels, a humanoid creature whose movements are similar to a playing house pet. Perhaps this is how artificial intelligence could create a human.
Elena Romenkova — 3D-model
Pavel Racin — animation, augmented reality object
About the Artist
Elena Romenkova (1986) is an artist from St. Petersburg, Russia. She graduated from The Herzen State Pedagogical University of Russia with a faculty of Fine Arts. After getting a classical art education she continued to develop in the field of 3D digital art and glitch art. She creates surrealistic compositions with modified human bodies. These transformations give to the 3D sculptures meaning a new aesthetic. She participates in art exhibition since 2004.
Pavel Racin (b. 1990) is living and working in St. Petersburg (Vasilievsky Island) Russia. He was educated as a technical designer and creates 3D character animation.