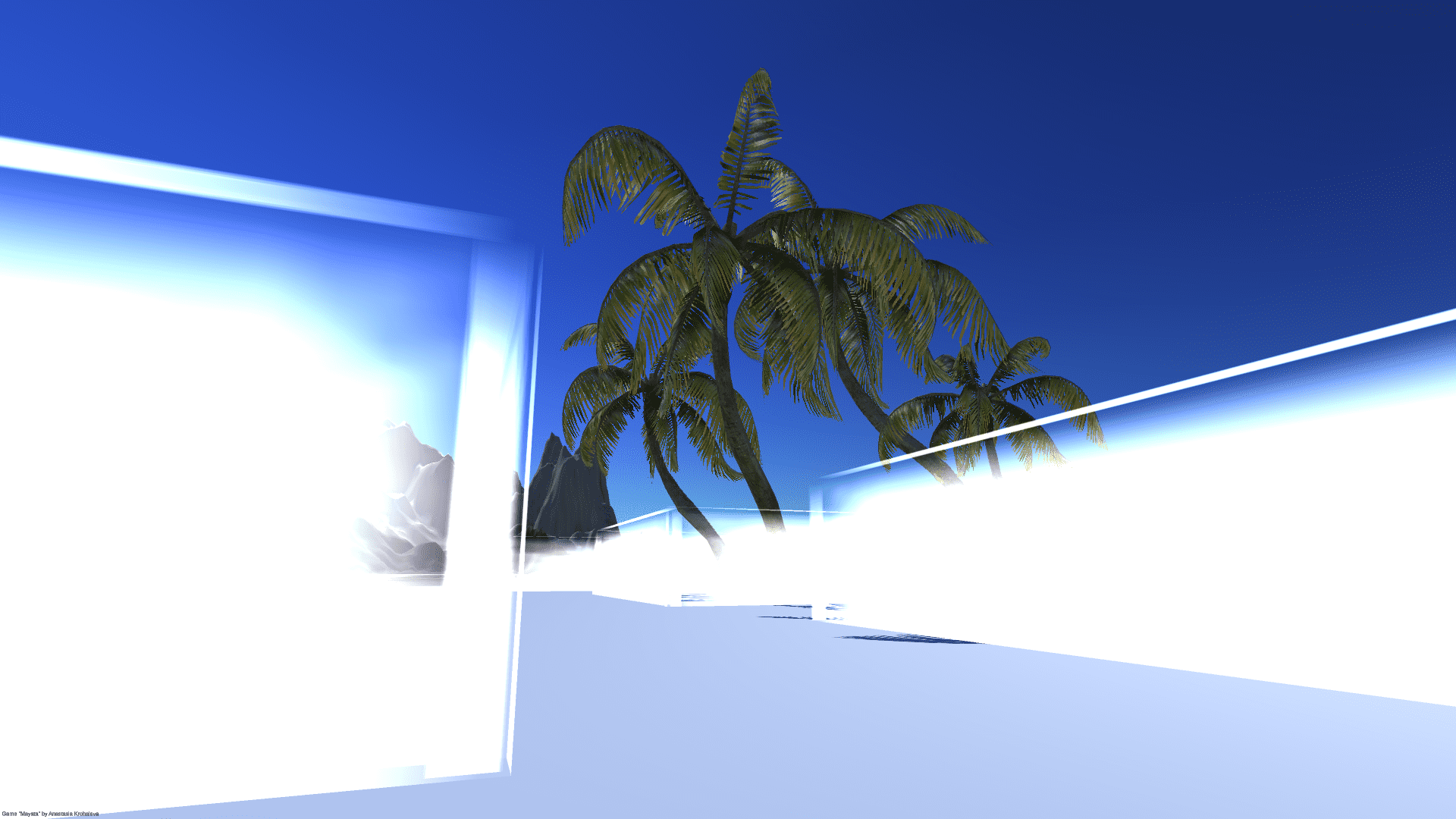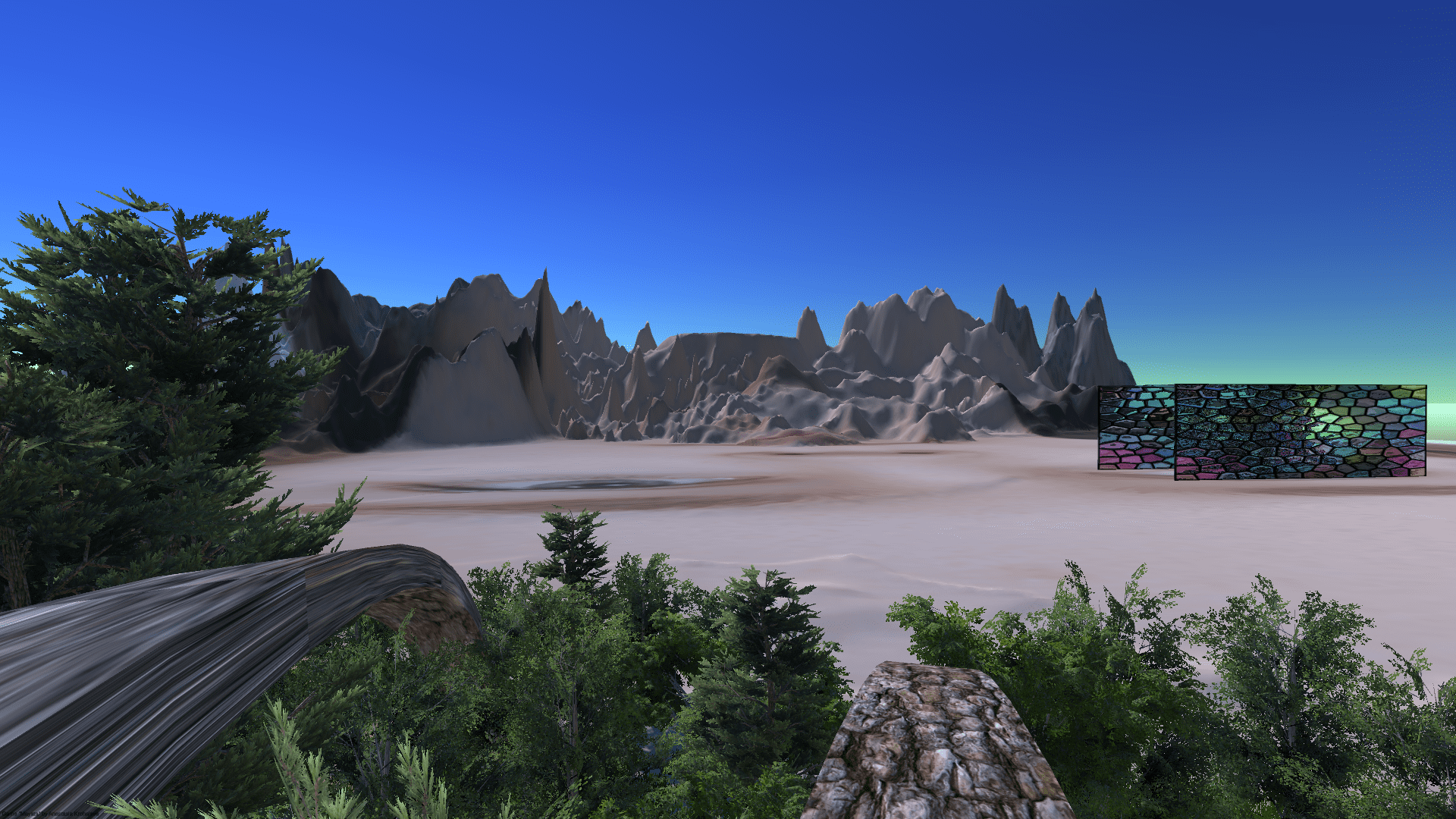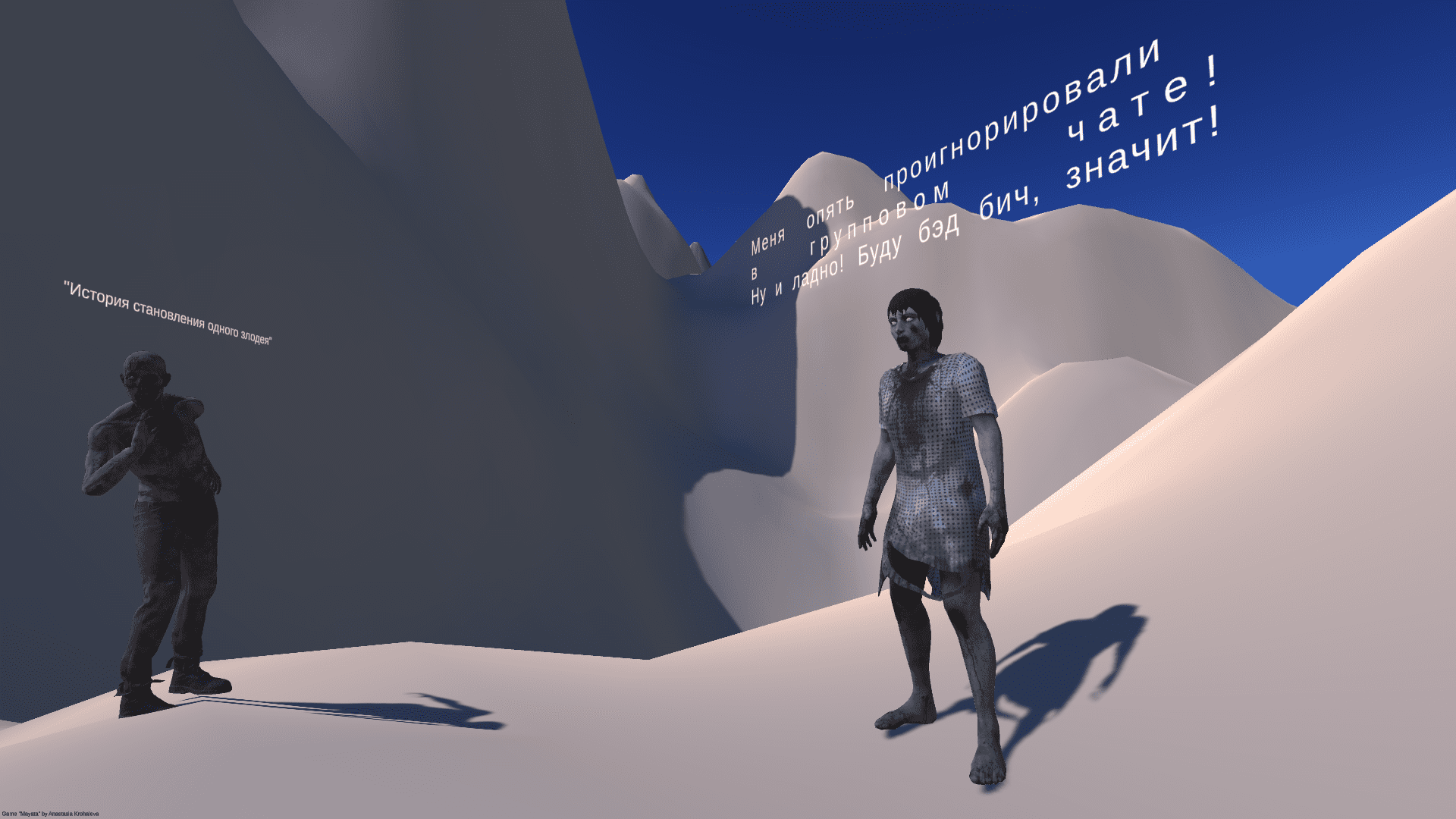 Anastasia Крохалева
Maeta
About the Item
Use the WASD keys, Shift and Space to move.
Zombies are popular characters in games and visual culture. According to the scenario of the video game "Maeta", the player can specifically look for them and listen to their thoughts. In this game, zombies appear not as an abstract image of the Other, but as characters, from whose replicas the player can find out what they and the artist are going through, and maybe the player himself. "Maeta" is conceived as an experience of overcoming irrational fear.
The game is designed to be played on a PC. It is better to play with headphones.
About the Artist
Anastasia Krokhaleva is a media artist and art historian. 2012-2018 - graduated from the Bachelor's and Master's degree in Art History at the Ural Federal University named after B.N. Yeltsin (Yekaterinburg). 2019-2022 - studies at the Rodchenko School Online in the Workshop of Alexei Shulgin "Media and Technological Art". As part of the duo "Endless attractions museum" she took part in the 12th Cyberfest (St. Petersburg), projects of the 4th and 5th Ural Industrial Biennale of Contemporary Art (Yekaterinburg), projects of the 6th and 7th Moscow Biennale of Young Art (Moscow), Biennale "Art for the Future" (Moscow), etc. The key concepts Anastasia is working with now are: instability, vulnerability, irony, hybridity.