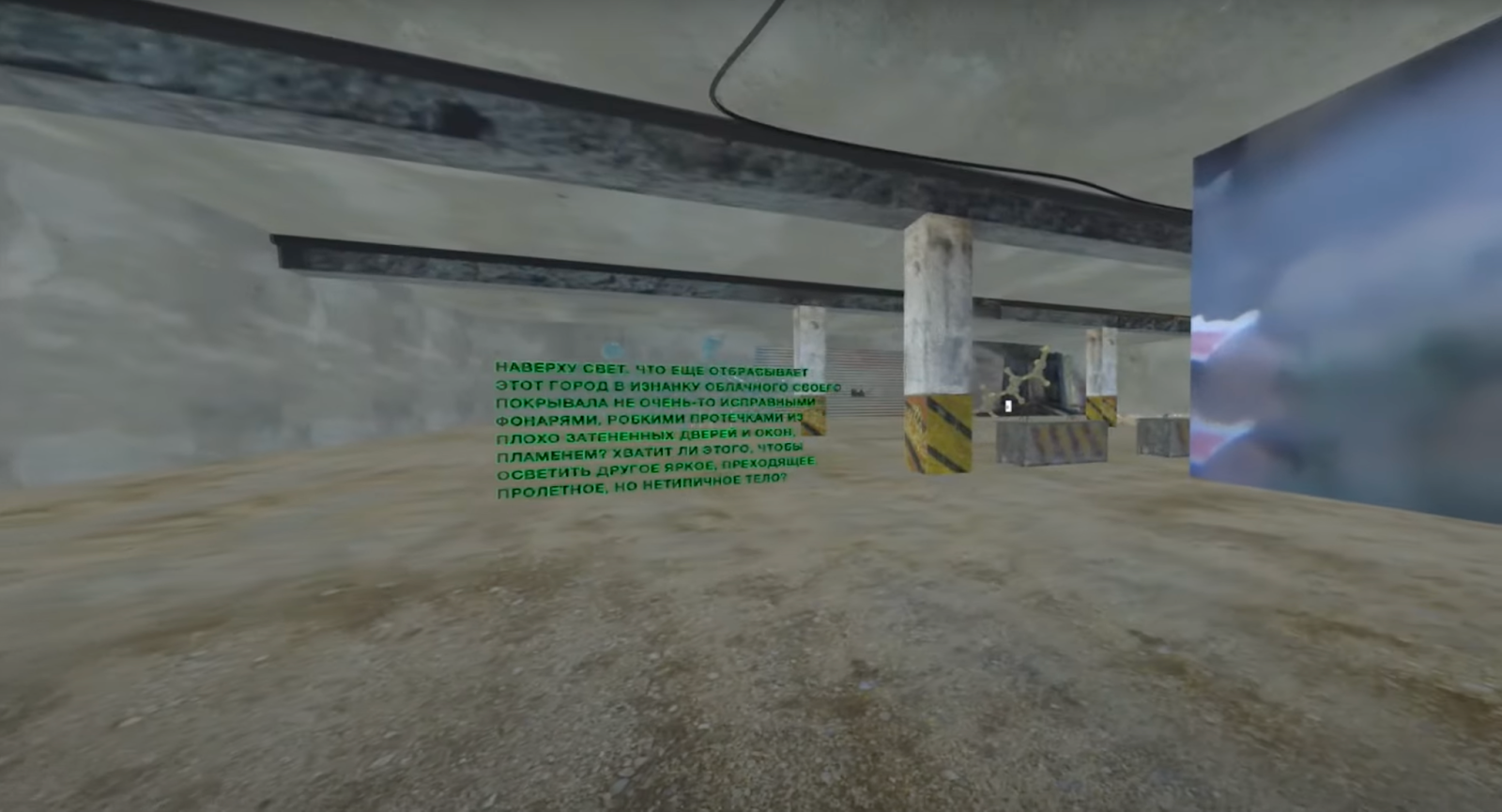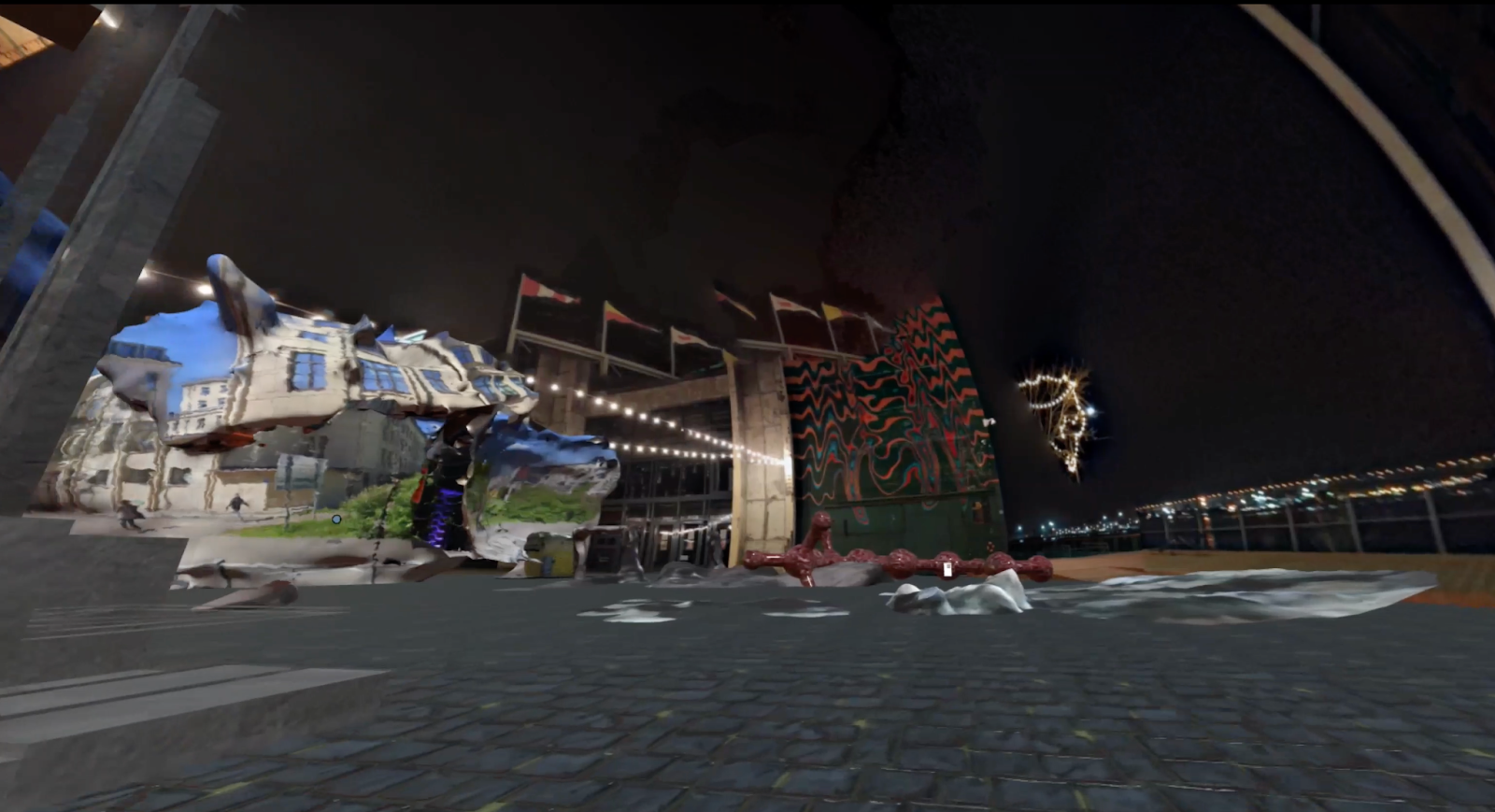 Daria Ivans
C8H8O3
About the Item
Click to enter the project: space 1
Click to enter the project: space 2
…the city names itself New Bellona and comes to wound this autumnal city to make the world give it a new name*.
Samuel Delaney, an American science fiction author
C8H8O3 is a webVR-space — a city built out of volumetric models of molecules of the human scent chemical compounds and 3D-reconstructions of defective fragments of Google maps.
In this Post-Apocalyptic city two moons glow in the sky, fires blaze leaving no traces, and the time cannot be stated. The smog envelopes this city almost permanently — in those moments when it goes away, you notice that your body scent is gone, too, and you see that what you thought were buildings and the city's infrastructure were nothing else than a sequence of molecules, now dissipated by wind. 'The Recombinant City' – this is how William Gibson has referred to Bellona city described in the novel by the American science fiction author Samuel Delaney – becomes a map of a human body, fading away, disintegrating. The virtual space C8H8O3 was based on this metaphor.
*This quote is a modernist literary device by Delaney which makes his novel's plot circular. It opens with: 'I to wound this autumnal city. / So howled out for the world to give him a name. / The in-dark answered with wind. 'And it ends: "Waiting here, away from the terrifying weaponry, out of the halls of vapor and light, beyond holland into the hills, I have come to"
About the Artist
Daria Ivans from St Petersburg self-identifies as a xenomedia artist. She works at the intersection / crossroads of digital art and bioart and searches for opportunities for magical practices to be included in the field of art. She graduated from HSE University with a bachelor's degree and is now a master's student of Art&Science course in ITMO University.