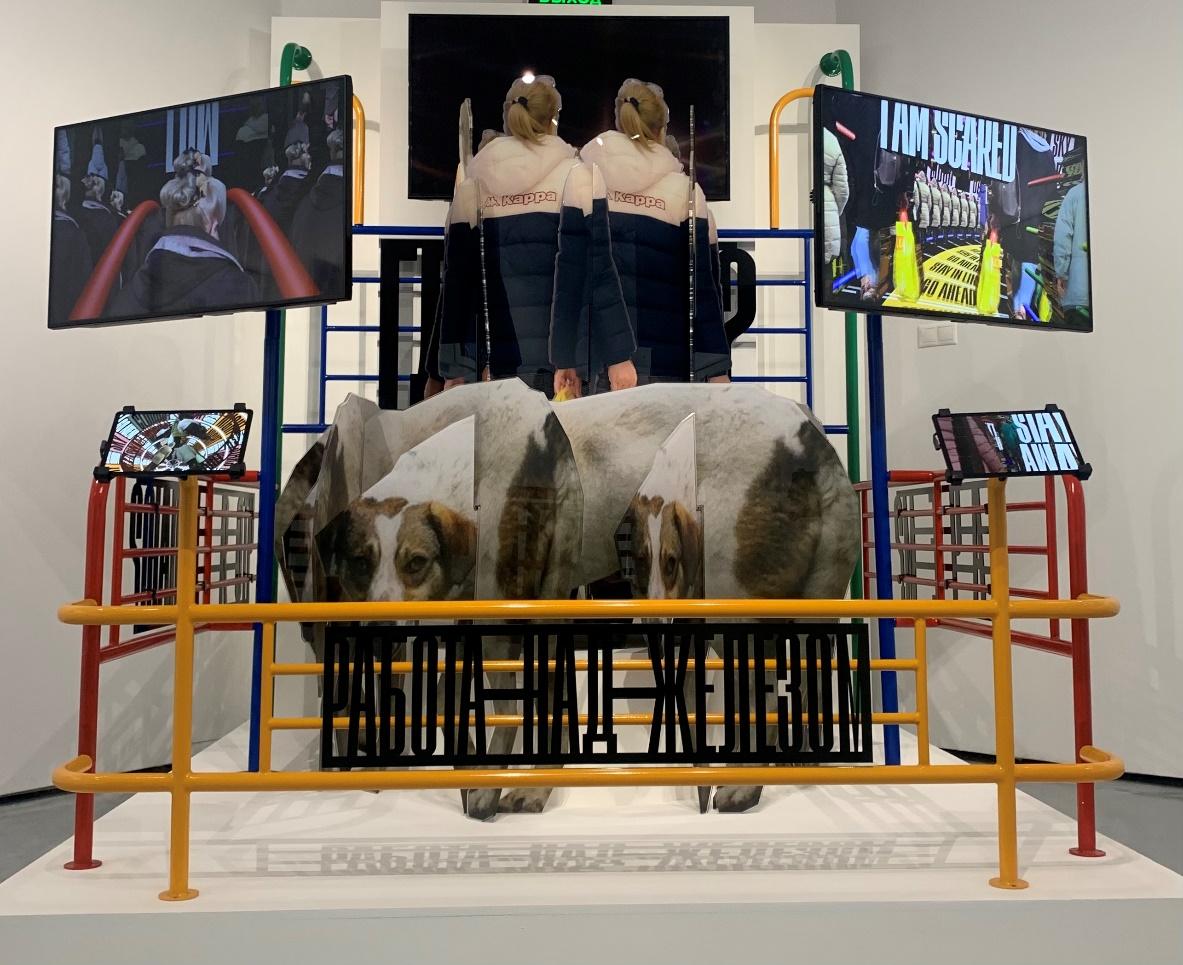 Dmitry Kavka
Work on Iron
About the Item
In the new fully digital world the need for humans will disappear, they will cease to exist as a species. In the post-apocalyptic future the memory of humanity will take the form of myth, and these stories will become part of mass culture. Perhaps they will reflect the everyday state of a human being with his suffering, anxiety and misfortune, his sense of doom and the meaninglessness of existence.
Fairground rides were invented by humans for pleasure and joy, but in the future machines may will use the memory of humans as a source of thrills. In such attractions the artificial mind will act as both the player and the game, the spectator and hero, a mathematically precise algorithm and an elegant rhyme to vanished humanity.
From the series 'Amusement Park'
Sound: Leonid Kurashov
With the participation of JART Gallery
About the Artist
Dmitry Kavka (b. 1974, Moscow), an artist and graphic designer. Creates projects at the intersection of digital and material realities. The combination of various means of expression and media allows the artist to explore the paradoxes of new sensitivity, social shifts and transformations of images in the digital environment. In his works he uses both new media — digital sculptures, videos, static computer games, and more traditional techniques — such as graphics. He also experiments with new ways of representing art projects in virtual reality. For instance, in 2013, he created an online game that houses digital sculptures of the artist. In 2017, he presented an exhibition of drawings on Google Maps using Google Street View technology — the project was shown in Venice, during the 57th Biennale of contemporary art.