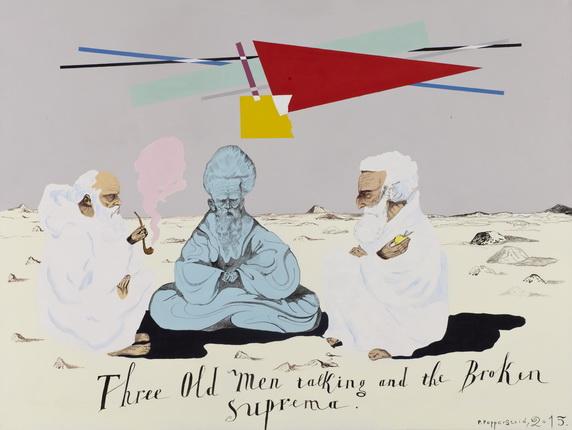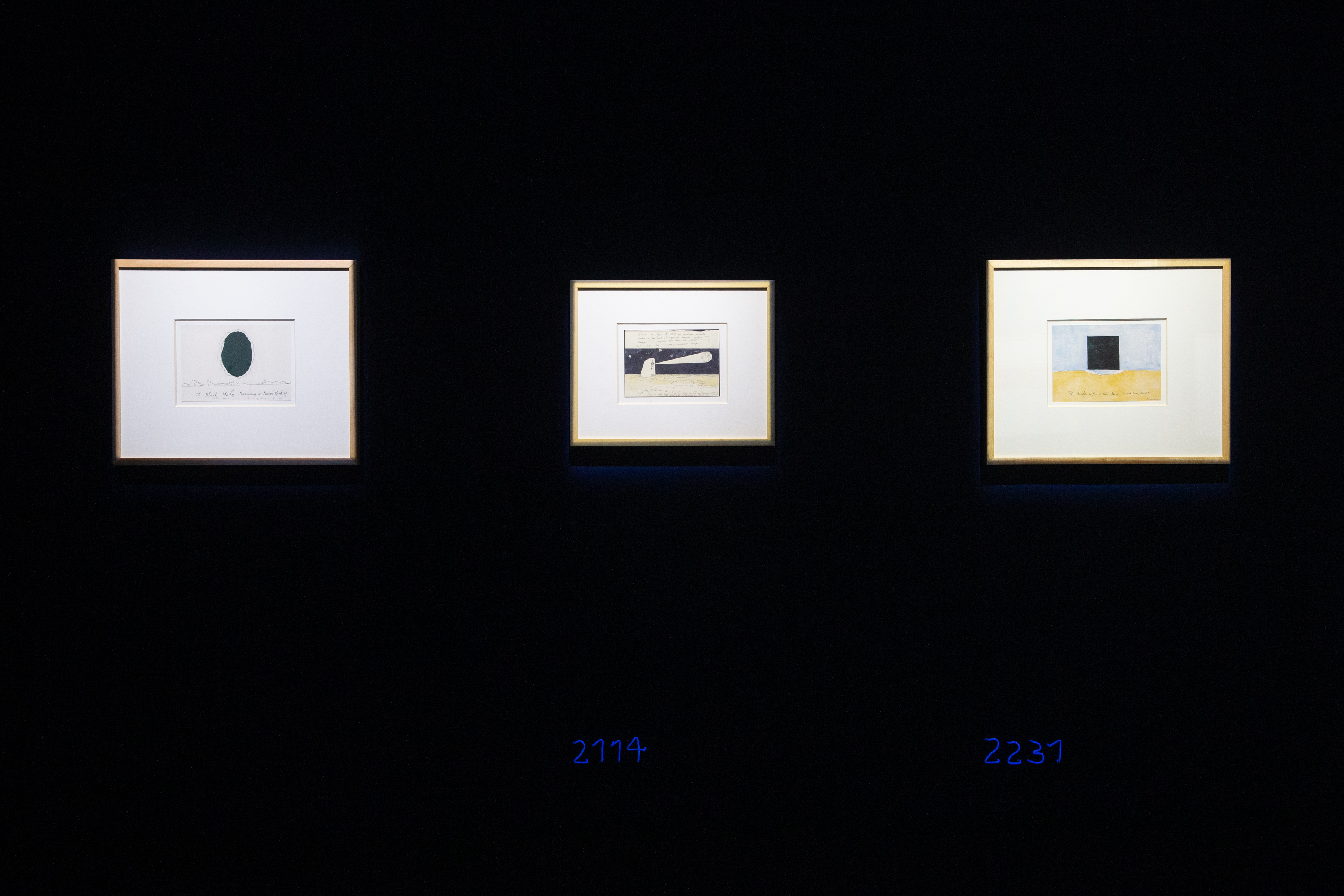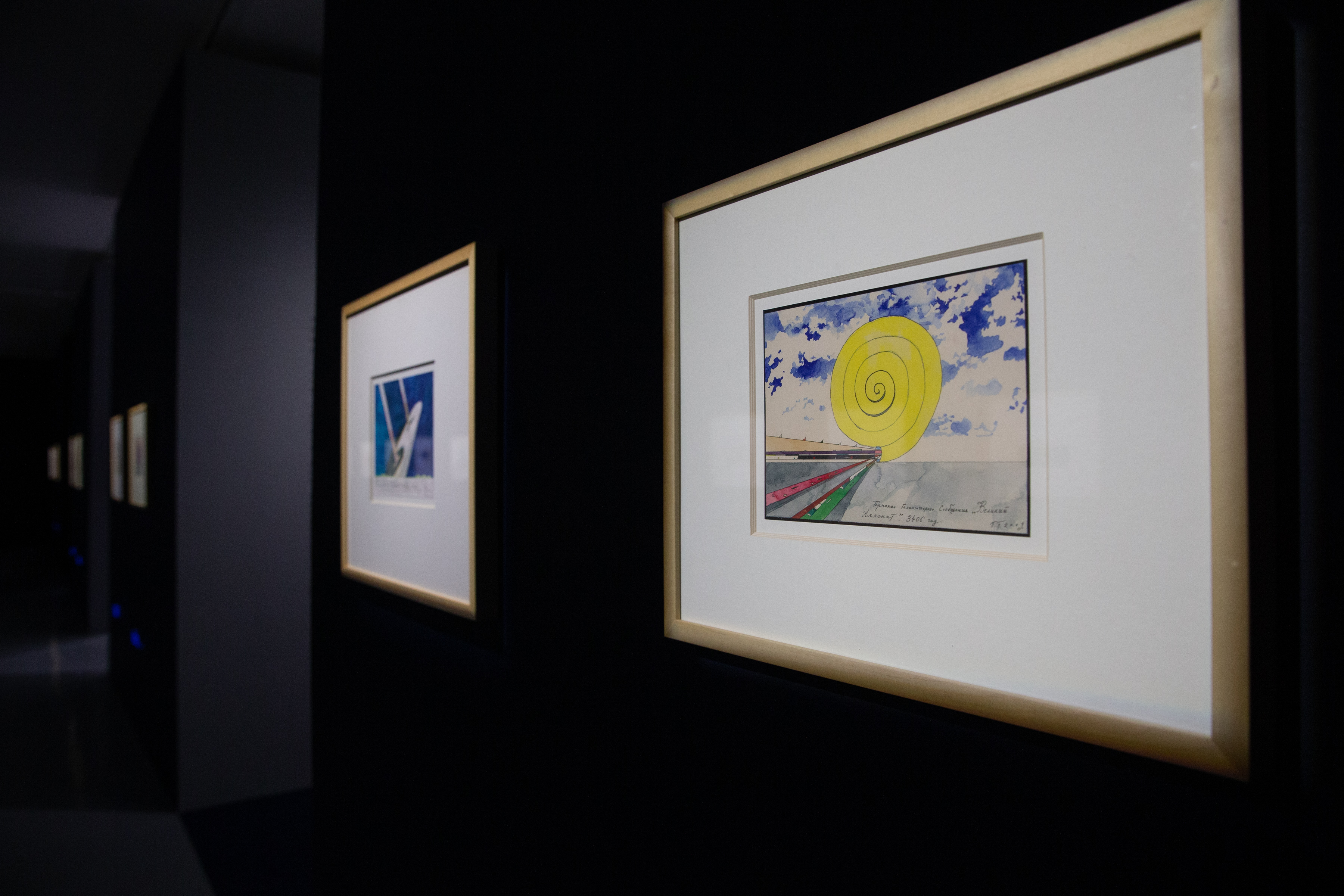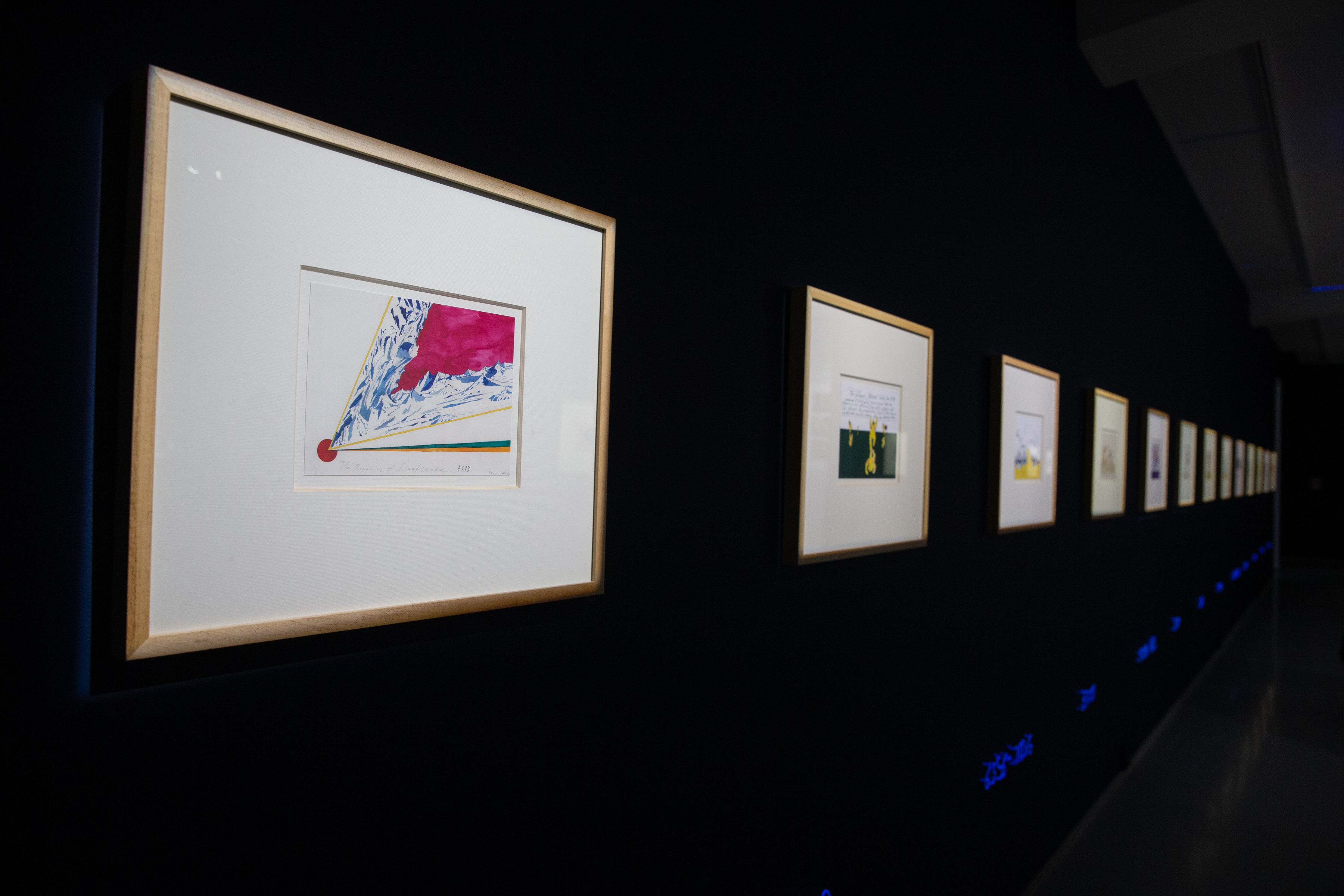 Pavel Pepperstein
Victory over the Future
2009
Installation
Photo courtesy of the artist
2009
Installation
Exhibition view. Biennale 'Art for the Future', 2021. Photo: MAMM
2009
Installation
Exhibition view. Biennale 'Art for the Future', 2021. Photo: MAMM
2009
Installation
Вид экспозиции. Биеннале «Искусство будущего», 2021. Фото: МАММ
About the Item
The project 'Victory over the Future' by one of the leaders of the Moscow conceptual school, the writer, poet and theorist of contemporary art Pavel Pepperstein, was first shown at the 53rd Venice Biennale of Contemporary Art in 2009.
The title contains a reference to the Russian avant-garde — Mikhail Matyushin and Aleksei Kruchenykh's celebrated opera 'Victory over the Sun', and at the same time echoes the name of the biennale 'Art for the Future'.
Pavel Pepperstein creates new utopias in which he unites the most diverse layers of world and Russian culture. Constantly finding a point of resonance with the future, he weaves into his works both purely Russian mythologems, and the internationalised visual codes of the Russian avant-garde.
'Victory over the Future' is an elegant, humorous graphic series of absurdist landscapes depicting the distant future, and through their vague contours harsh supremacist elements are springing up.
About the Artist
Pavel Pepperstein is a Russian artist, writer, art critic, theoretician, designer, and rapper. He was born in 1966 in the family of nonconformist artist Victor Pivovarov and writer Irina Pivovarov. In 1985­-1987 he attended the Academy of Fine Arts, Prague. In 1987, together with Sergey Anufriev and Yuri Leiderman, he founded the Inspection Medical Hermeneutics art group (Leiderman was replaced by Vladimir Fedorov four years later). The group was active till 2001.

Pepperstein's practice serves as a point of contact between the older generation of Moscow conceptualists and the younger emerging artists. In Pepperstein's works, one sees mysterious hybrid worlds that combine motifs of Russian and classic mythology, avant-garde forms of El Lissitzky and Kazimir Malevich, and the entourage of Hollywood fiction. The author often accompanies this collage of cultures with his own handwritten commentary, adding a playful element to his work.

Pavel Pepperstein is the creator and ideologist of the "psychedelic realism" movement. His works mix recognizable cultural images and witty comments; the works are saturated with references to surrealism, Malevich's suprematism, oriental watercolours, pop art, book illustrations, and political caricature. Throughout his artistic career, Pepperstein has participated in over 100 solo and group exhibitions in Russia and abroad. He participated in the largest international biennials of contemporary art: Biennale in Sao Paulo (2004), Venice Biennale (2009), Manifesta (2014). In 2014, he won the Kandinsky Prize in the main category "Project of the Year" for the exhibition 'Holy Politics' (OVCHARENKO). The works by the artist are in the collections of the Russian Museum (St. Petersburg), the Tretyakov Gallery (Moscow), Louvre (Paris), Pompidou Center (Paris), Kunsthalle Düsseldorf (Dusseldorf), as well as in numerous private collections around the world.