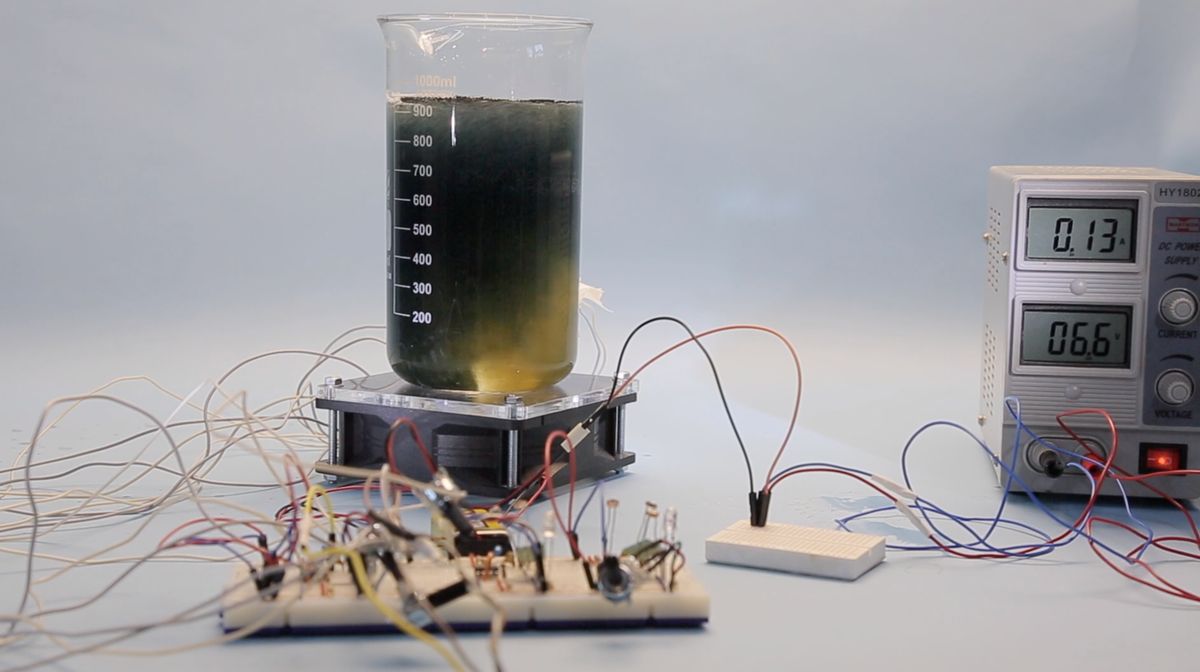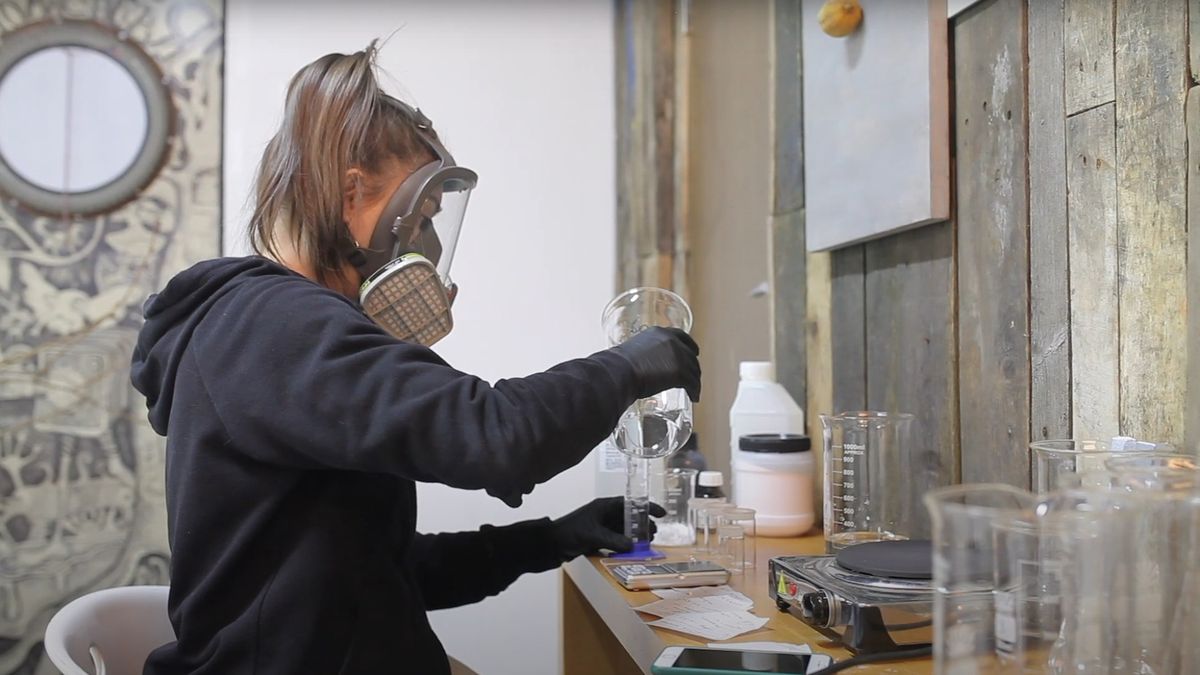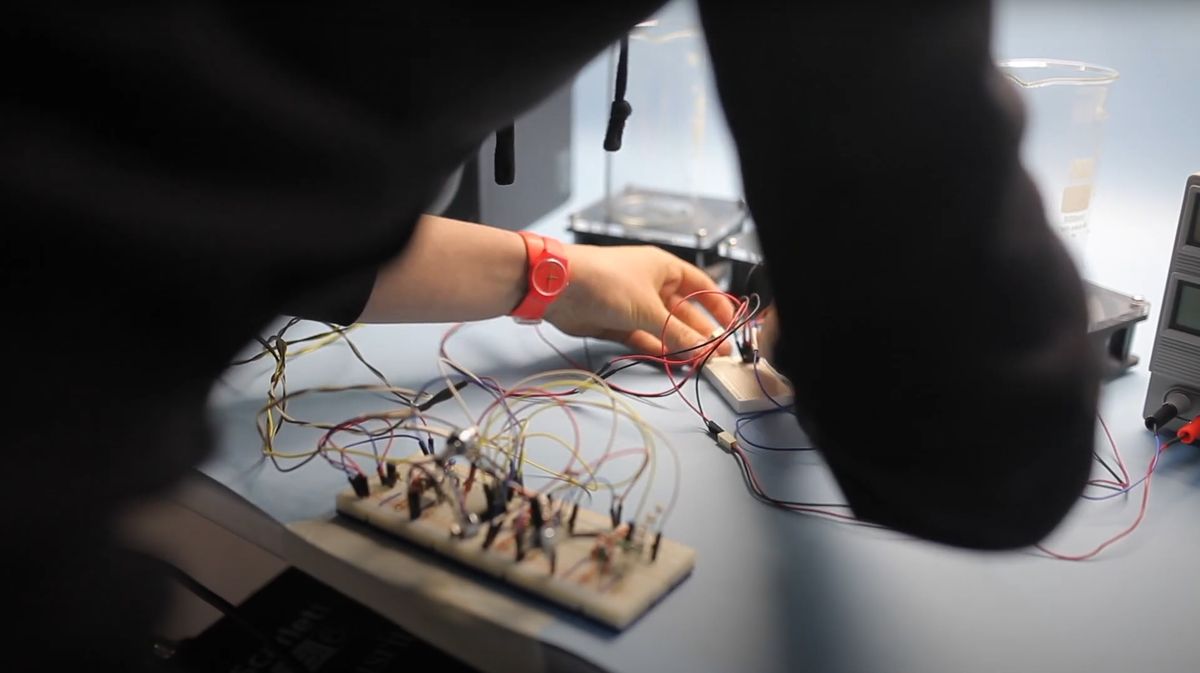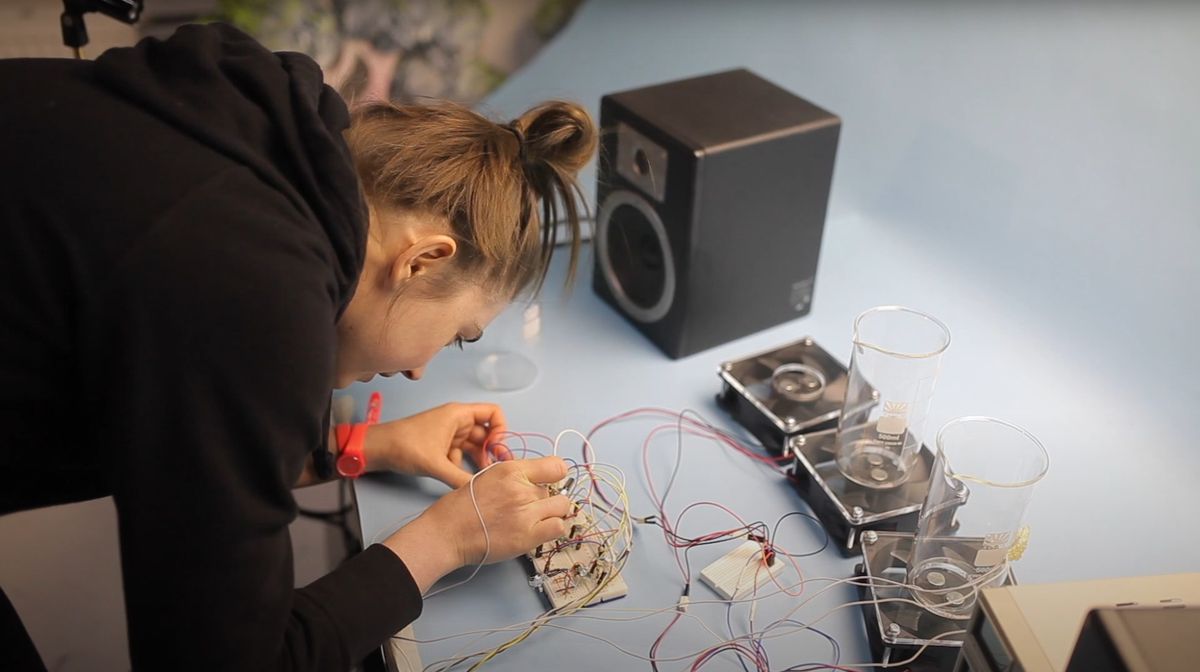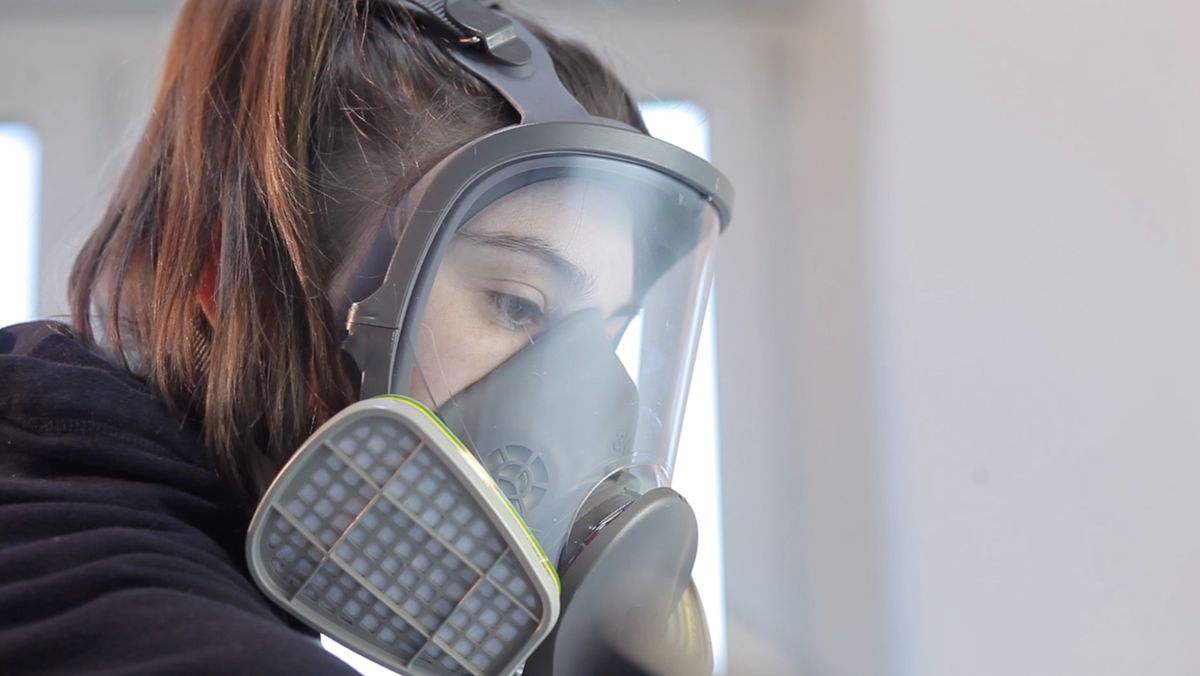 Nikolay Golikov
Kira Weinstein
Mikhail Myasoedov
Scheduled Randomness
2020
Audiovisual installation
2020
Audiovisual installation
2020
Audiovisual installation
2020
Audiovisual installation
2020
Audiovisual installation
About the Item
Mistakes often lead to unexpected creative results. Reflecting on this phenomenon, the artists created an installation where chance plays a major role. This work based on general patterns in music and chemistry is a sound composition that can develop on the basis of chemical synthesis.
The processes combined by the project are not autonomous: the Briggs-Rauscher self-oscillatory reaction, which causes a change in the colour of chemical solutions, serves as the basis of the generative musical process. Special sensors monitor the ambient temperature, illumination, cycle time, ion concentration and colour fluctuations from dark blue to transparent and gold. The data obtained, in turn, are converted into the characteristics of a sound wave, turning the parameters of the chemical reaction into the score of a minimalist composition. Physical and chemical processes become fully-fledged co-authors of the work.
About the Artist
Kira Weinstein is a singer-songwriter in the pop band 'Kira Lao'. Winner of Sergey Kuryokhin Award, nomination 'Etno-Mechanica'. Winner of 'Steppenwolf' Award of Artemiy Troitskiy. This year I've been nominated for the Russian national theatre Award 'Golden Mask' as a composer for music of contemporary dance performance '40'.
Nikolay Golikov — artist, experimental musician, engineer. Main areas of activity: sound art, science art, tech-art. In his work, he often uses chemical, physical, or other natural processes. For instance, he can draw material for a work from the processes taking place in a human body or a gas burning in a receptacle. 2016 graduate of the SA))_studio program Experimental Sound and Multimedia Technologies, SoundArtist.ru community resident. As a part of the Keen Association Moscow, he develops software for Buchla format modulars, stand-alone synthesizers, and other sound-producing, recording, and processing devices.
Mikhail Myasoedov is the musician, artist and designer who devised the Brinstaar project. He is creator and co-owner of the Russian music label Kotä.