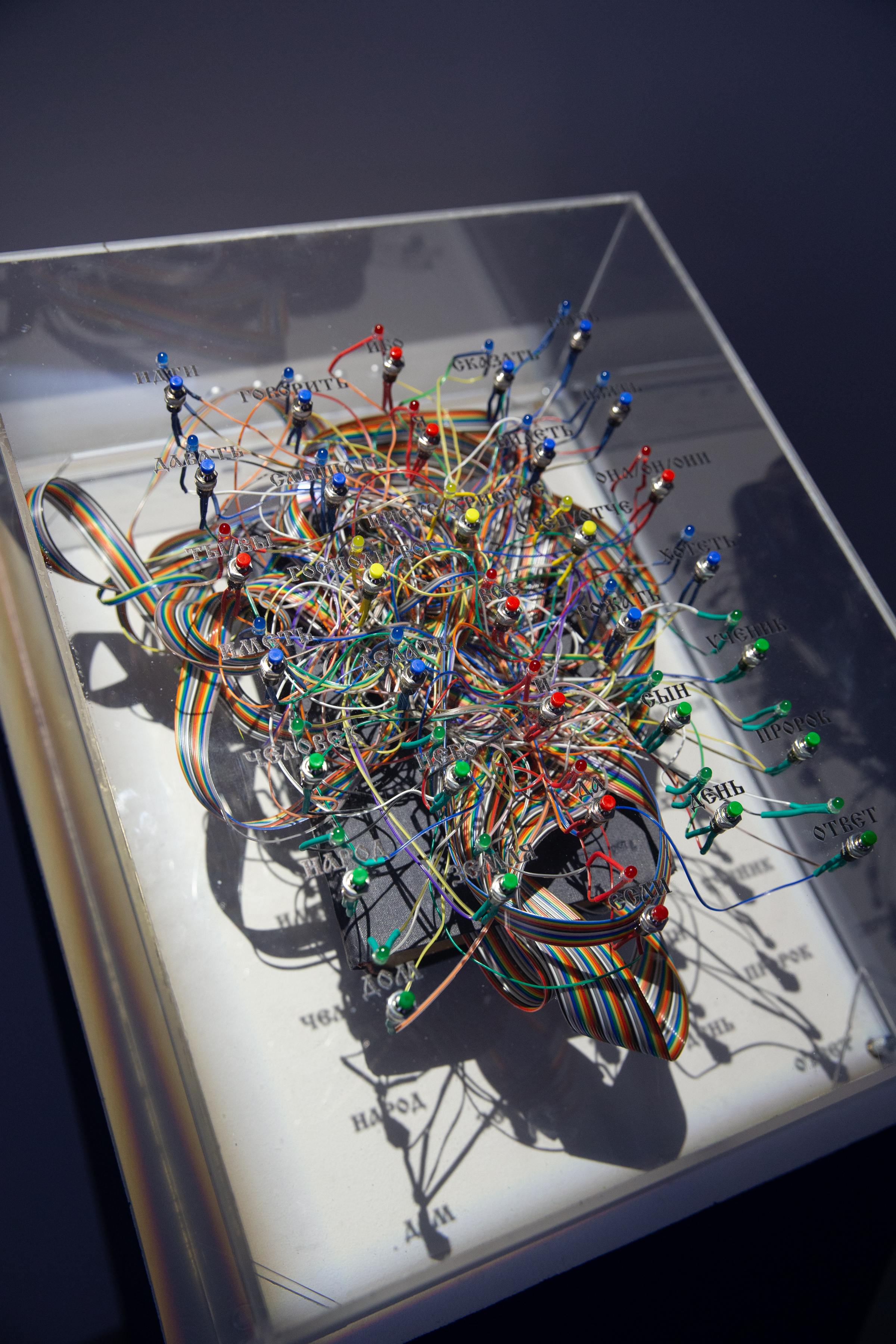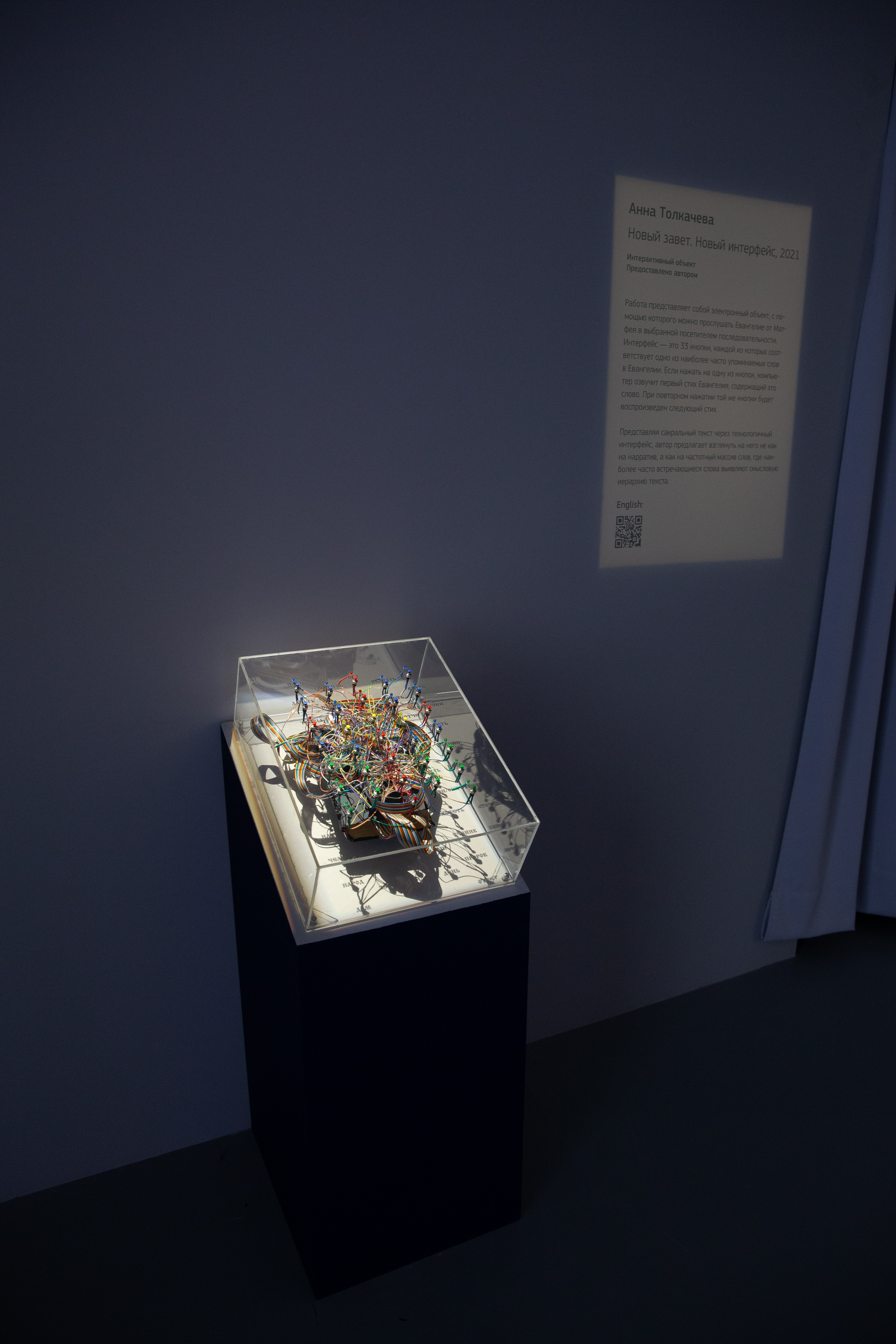 Anna Tolkacheva
New Testament. New Interface
Exhibition view. Biennale 'Art for the Future', 2021
2021
Interactive object
Photo: MAMM
Exhibition view. Biennale 'Art for the Future', 2021
2021
Interactive object
Photo: MAMM
About the Item
The work is an electronic object by which you can listen to the Gospel of Matthew in any order, as selected by the visitor. The interface consists of 33 buttons, each corresponding to one of the most frequently mentioned words in the Gospel. If you press one of the buttons, the computer will read the first verse of the Gospel containing that word. Pressing the same button again will play the next verse.
The artist creates a digital symphony: you can listen to an entire Gospel by pressing a button. The device itself looks like a cross of pixels in which each colour is responsible for a certain category of words.
Presenting a sacred text through a technological interface, the artist suggests we regard it not as a narrative, but as a frequency array of words, where the most commonly encountered words reveal the semantic hierarchy of the text.
About the Artist
Media-artist, researcher, curator and poet. She had a master degree in Computer Science and has worked as a senior programmer and researcher in computational linguistics. She explores new ways for creating text and accessing it through the new media, non-standard interfaces and controllers. Anna creates artworks which can be attributed to the emerging feld of the mediapoetry.
In 2017 Anna graduated from the New Media Department at Rodchenko Art School.