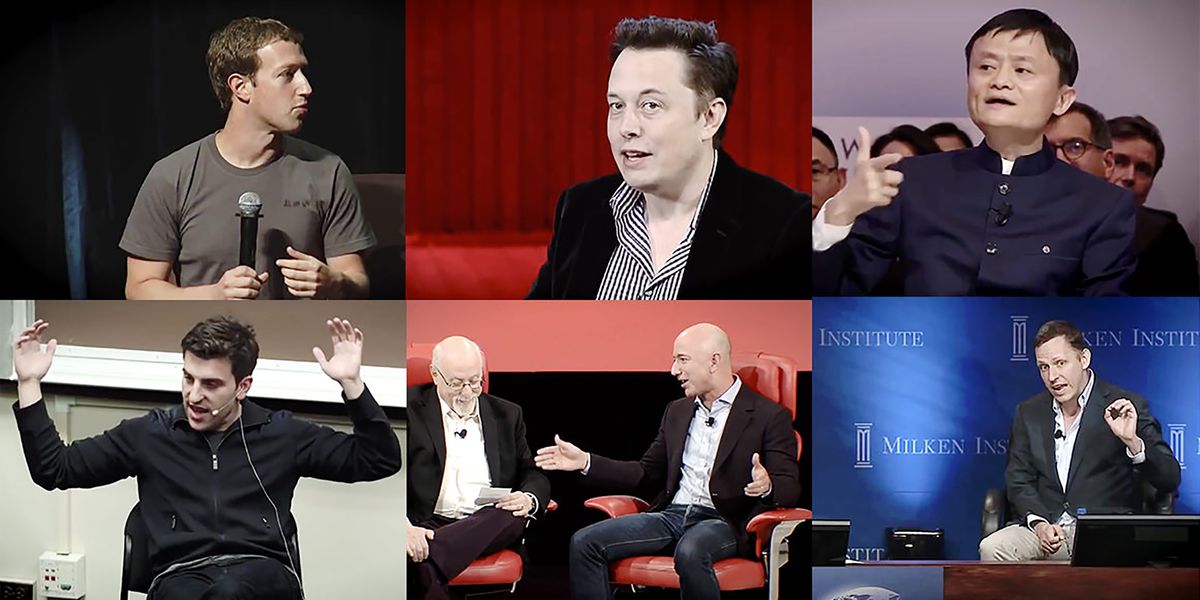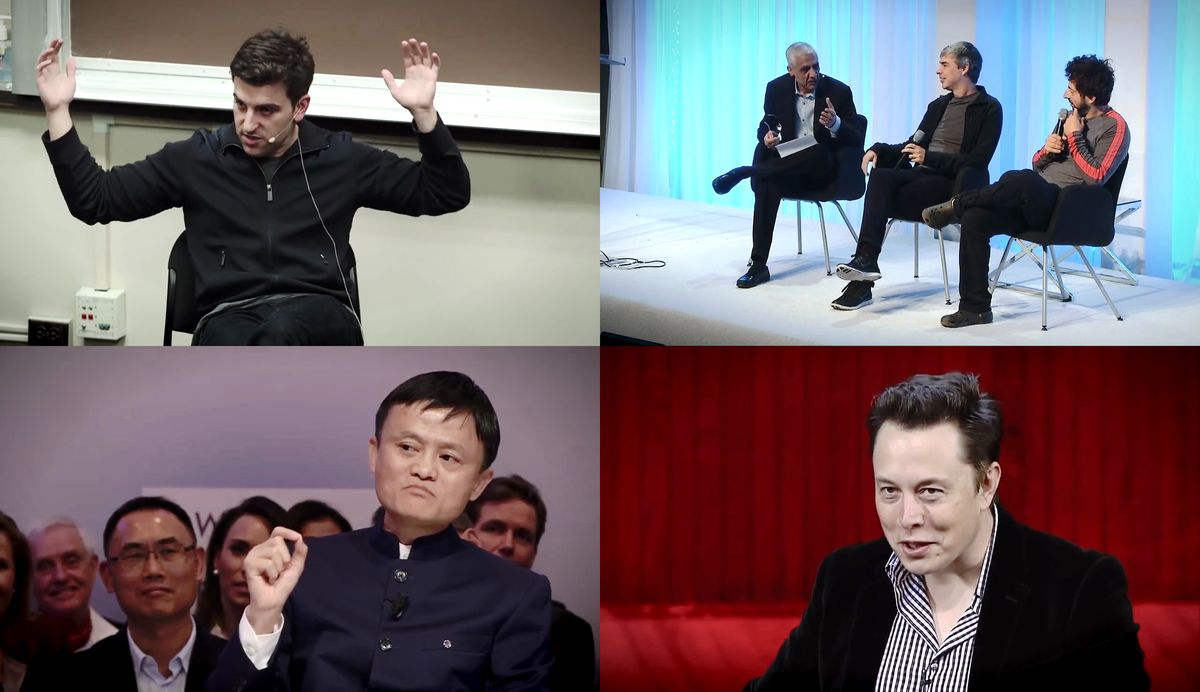 Jake Elwes
dada da ta
About the Item
In 'dada da ta' over 50 hours of video interviews with leading figures in the global tech industry have been transcribed using the IBM Watson AI speech to text programme. A custom-made computer programme then identified the instances when the participants spoke using numbers. It then abstracts these words from the source videos, leaving the interview's chronology intact yet reduced to a stream of numbers.
Interviews with leading figures in the global tech industry:
Mark Zuckerberg – CEO: Facebook, Jeff Benzos – CEO: Amazon, Brian Chesky – CEO: Airbnb, Larry Page & Sergey Brin – Founders: Google, Peter Thiel – Founder: PayPal Palantir & Marc Andreessen – Founder: Netscape, Steve Jobs – Founder: Apple Pixar, Nick Woodman – Founder: GoPro, Jack Dorsey – CEO: Twitter, James Park – CEO: Fitbit, Tim Cook – CEO: Apple, Reid Hoffman – Founder: LinkedIn, Stewart Butterfield – Founder: Flickr Slack, Drew Houston – Founder: Dropbox, Jack Ma – Founder: Alibaba Group, Jimmy Wales – CEO: Wikipedia, Niklas Zennström – Founder: Skype, Sean Rad – Founder: Tinder, Travis Kalanick – Founder: Uber, Satya Nadella – CEO: Microsoft, Elon Musk – Founder: SpaceX: Tesla & Paypal, Bill Gates – Founder: Microsoft, Devin Wenig – Founder: eBay, Kevin Systrom – Founder: Instagram, Paul Eremenko – CEO: Airbus Group, Reid Hoffman – Founder: LinkedIn, Aaron Levie – Founder: Box, Jonathan Ive – CDO: Apple, Dustin Moskovitz – Co-Founder: Facebook, Ben Silbermann – CEO: Pinterest, Reed Hastings – Founder: Netflix, Evan Spiegel – Founder: Snapchat, Daniel Ek – Founder: Spotify.
About the Artist
Jake Elwes is a media artist living and working in London. They studied at The Slade School of Fine Art, UCL (2013-17). Recent works explore their research into machine learning and artificial intelligence. Their practice looks for poetry and narrative in the success and failures of these systems, while also investigating and questioning the code and ethics behind them. Their current works in the Zizi Project explore AI bias by queering datasets with drag performers which simultaneously demystify and subvert AI systems.

Jake's work has been exhibited in museums and galleries internationally, including the ZKM, Karlsruhe, Germany; TANK Museum, Shanghai; Today Art Museum, Beijing; CyFest, Venice; Edinburgh Futures Institute, UK; Zabludowicz Collection, London; Frankfurter Kunstverein, Germany; New Contemporaries 2017, UK; Ars Electronica 2017, Austria; Victoria and Albert Museum, London; LABoral Centro, Spain; Nature Morte, Delhi, India; RMIT Gallery, Australia; Centre for the Future of Intelligence, UK and they have been featured on TV: ZDF aspekte (Germany) and the BBC Arts (UK).